Towards stress-free exams and holistic education in India
Jan 26, 2023 07:56 PM IST
PM Modi, much like a guru, gives tens of thousands of students critical advice through his Pariksha Pe Charcha interactions.
Our education system has a learning and evaluation process to test the learning levels of students. Competitive exams were designed for these levels, and provided feedback. However, over time, the toll of writing these competitive exams led our students to fear them. Prime Minister (PM) Narendra Modi, having understood this fear, launched Pariksha Pe Charcha where he interacted with a group of students and taught them how to become exam warriors, not "exam worriers".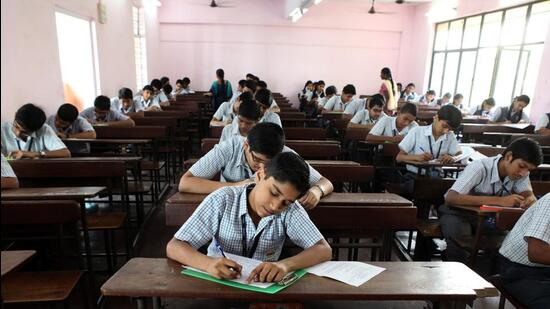 When I recall my school days, I remember how anxious the mathematics exam made me. When I sought guidance from my teacher, he gave me a simple piece of advice that enabled me to score 100% on the exam; this, thereafter, became my mantra. He said, "Revise once before submission." PM Modi goes a step further and, much like a guru, gives tens of thousands of students critical advice through his interactions.
The previous editions of Pariksha Pe Charcha have seen tremendous participation from students, parents and teachers. The use of interactive activities not only motivates participation, but also allows for thought-provoking and enjoyable activities, moving from theoretical to practical learning. PM Modi urged every student to change their perspective on examinations by moving away from seeing them as life-and-death situations to looking at them from a positive, stress-free lens. For teachers and parents, the discussion centred on the provisions of the National Education Policy (NEP) 2020 and how NEP will help empower students and pave the way for a "Naya Bharat (New India)".
We must also remember the Panch Pran (five pledges) of Amrit Kaal on the road to India at 100: One, advance with greater conviction and determination towards a developed India; two, liberate ourselves from any traces of colonial mindsets; three, take pride in India's history; four, understand the power and importance of unity; and five, inculcate a sense of duty in all citizens. This is how students can affirm their resolve to attain the goal of Viksit Bharat (developed India).
The dynamic and inclusive NEP outlines a refreshing approach to education in which knowledge and holistic development are given primary importance. In his book, Exam Warrior, PM Modi writes about innovative methods for knowledge and all-around development that are emphasised through his mantras. This is a must-read for India's young. Instead of stressing about the results of the exam, focus instead on working hard, and the results will automatically be in your favour.
PM Modi goes on to describe the importance of being creative by saying: "Give a creative way to your thoughts, to express your emotions. Sometimes, the scope of knowledge is limited only to what is available to you, which is around you. But the scope of creativity takes you far beyond knowledge. Creativity can take you where no one has ever reached before. In our country, there is a saying that poets reach where even the sun cannot."
To encourage creativity in students, the ministry of education has organised a nationwide competition on the day of Parakram Diwas (Day of Courage/Valour) in 500 Kendriya Vidyalayas with 50,000 students (100 students per school) as participants across the country. Be it any form of art, creativity is forged.
This is furthered by NEP, which offers a broad perspective of learning that stretches beyond the academic achievements of an individual, to consider the holistic development of the student. It emphasises the importance of education beyond the classroom and moves the concept of a child-centred educational approach to a much more comprehensive education programme.
To provide psycho-social support to students, teachers, and families to overcome the stresses of examinations, an initiative by the ministry of education, Manodarpan, was started during the Covid-19 outbreak. PM Modi said that if there is no pressure from the outside world — which includes family, the school system, society and so on — then the pressure of the exam will never be felt by the student. This will create confidence among students and pave the path for them to truly flourish.
Along with millions of students, teachers, and parents across the world, I, too, look forward to joining PM Modi's master class on January 27 in this edition of Pariksha Pe Charcha 2023 at Talkatora Indoor Stadium, New Delhi.
Dr Subhas Sarkar is Union minister of state for education
The views expressed are personal