Why delimitation in Assam is important
Jan 10, 2023 11:05 PM IST
As the northeastern state prepares to redraw poll constituencies, the backdrop of new social cleavages, polarisation, and the spatial make-up of populations are key to understanding how its politics is evolving
The process to redraw the boundaries of parliamentary and assembly constituencies in Assam kicked off on New Year's Day. The proposed delimitation has stoked fears and controversy, with some groups and Opposition parties saying it may end up further marginalising communities seen as outsiders to the state by the political establishment.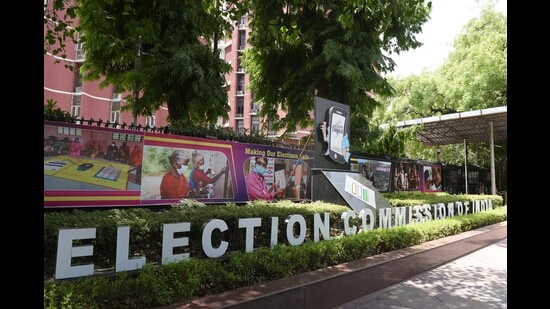 Historically, Assam's politics has been associated with a complicated set of social divisions — that between the Assamese and Bengali languages, tribal and non-tribal groups, and tea plantation and reserve forest areas, among other things. Since the Bharatiya Janata Party (BJP) stormed to power in 2016, however, the state has seen an extraordinary flattening of these social divisions, at least electorally, to a single Hindu-Muslim cleavage. This is a consequential backdrop for the proposed delimitation in Assam because one part of the state has a high spatial concentration of Muslims, and the other parts of Assam have very few Muslims; in elections, this maps to areas where the BJP does poorly and very well, respectively.
This electoral flattening of Assam's complex politics has turned the state's political map into one that is comparable to that of Jammu and Kashmir — where the BJP dominates in Jammu, and is decimated in Kashmir. And just like Jammu and Kashmir — where a delimitation of seats was finalised last year and increased six seats for Jammu, and one for Kashmir — there are concerns that a proposed delimitation might have political ramifications.
Assam's chief minister Himanta Biswa Sarma declared two weeks ago that criteria other than population numbers should be used for delimitation. In Assam, any notion of "counting" the population comes after decades of violent contestation over citizenship and infiltration, as the recent uproar over the Citizenship Amendment Act and the National Register of Citizens (NRC) showed. In 2021, Sarma said the BJP did not need a single vote from "Miya Muslims" — a colloquial term for the Bengali-speaking Muslim community — which he derided as "very, very communal". Soon after the BJP won the election comprehensively, a forced eviction drive of largely Bengali-speaking Muslims in Darrang district generated shocking scenes, in which a protesting Muslim villager was shot dead by police and stomped on repeatedly by a state-contracted photojournalist. These incidents give a glimpse into the degree of religious and linguistic polarisation, and consequent anxieties, in the state.
Since 2016, the scale of polarisation — combined with regional differences in Hindu-Muslim populations — have generated remarkably stable and uncompetitive contests. This can be observed in state election results in 2016 and 2021, and the general election results in 2019, broken down to the assembly constituency (AC) level. In 2016, the BJP and its ally Asom Gana Parishad (AGP) won 74 ACs in Assam, and led in 78 ACs in the 2019 national election. Similarly, the Congress and the All India United Democratic Front (AIUDF), which had yet to form a coalition, were ahead in 39 and 38 seats combined in 2016 and 2019, respectively. In 2021, the BJP and the AGP won a combined 69 seats, with ally United People's Party Liberal (UPPL) winning another six seats. The Congress and the AIUDF, now popularly referred to as the mahajot (grand alliance), together won 46 seats.
The largely non-competitive nature of these contests is borne out by the margins of victory. In the 2019 election, the average margin of victory at the AC level was 23%, with only 18 (14%) of Assam's 126 ACs reporting a margin of victory under 5%. The results in 2021 were similar, with the average margin of victory at 19% and only 19 (15%) of ACs showing a margin of victory under 5%. Such high AC-wise margins of victory explain the stability of seat shares, because even moderate changes in political support cannot change the winner.
To understand how these electoral results map to the "spatial demography" of Hindus and Muslims, I turn to religion data from the 2011 Census. It is well known that political boundaries (such as that of the AC) do not match administrative boundaries, such as that of the block, but ACs can largely be associated with a district. And we can analyse the strike rate performance of the National Democratic Alliance (NDA) in ACs as a function of the population of Hindus and Muslims in the district that contains these ACs.
Data shows that the largest chunk of Assam's constituencies is in districts that have either very low (less than 15%) or very high (more than 50%) Muslim populations. This is a very different spatial distribution from say, West Bengal (another state with a high Muslim population), where the biggest number of constituencies are in districts with largely mixed-faith populations.
In districts with more than 50% Muslim population, the NDA strike rate is 25%. It rises to an extraordinary 87% in districts with less than 15% Muslim population. These two kinds of spatial arrangements comprise 74% of all ACs in the state. In West Bengal, in contrast, seats with less than 15% and more than 50% Muslims comprise only 36% of all constituencies.
As is clearly demonstrated, Assam displays extraordinary spatial segregation between Hindus and Muslims. This segregation directly maps to support (or not) for the NDA, and may be a key reason for the largely uncompetitive and stable political equations in large parts of the state. Between 2016 and 2021, CSDS-Lokniti found that support grew 10 percentage points for the NDA and dropped 13 percentage points for the mahajot among Hindus — further cementing the polarised nature of Assamese politics.
This spatial segregation and religious polarisation form the backdrop against which the delimitation process has begun in the state. India's constituency delimitation process has always been perceived as broadly transparent and equitable by major political stakeholders. It is now up to the officials and the administration to ensure that no allegation of political manipulation mars the credibility of this important process.
Neelanjan Sircar is a senior fellow, Centre for Policy Research The views expressed are personal
Enjoy unlimited digital access with HT Premium
Subscribe Now to continue reading