Why Gautam Gambhir should not speak on Kashmir | Opinion
Updated on Apr 15, 2017 08:28 AM IST
Cricket player Gautam Gambhir's tweet about Kashmir displays an absolute lack of understanding about the problems in the strife-torn state.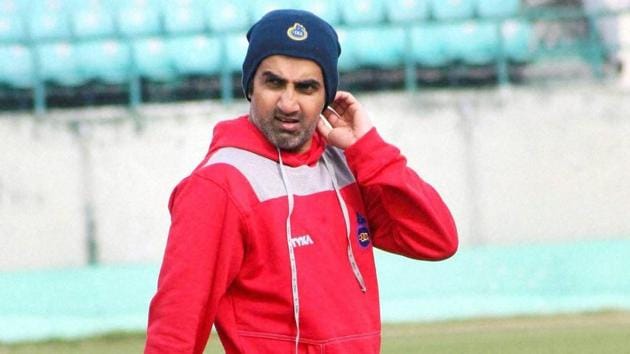 Condemning the kicking and jeering at paramilitary personnel of your country is understandable, but calling for mass murder in retaliation is not – especially when you are a famed cricketer.
A video of a group of Kashmiri youth heckling CRPF jawans has gone viral. There are different interpretations of the clip – on the one hand viewers feel there is commendable restraint by the jawans who are being insulted while others think while the jawans were largely outnumbered at the spot, it was the youths whose resentment of Indian forces is beyond doubt who were displaying restraint, by not beating up the soldiers.
Gautam Gambhir, captain of the IPL team Kolkata Knight Riders, tweeted, "For every slap on my army's Jawan lay down at least a 100 jihadi lives. Whoever wants Azadi LEAVE NOW! Kashmir is ours. #kashmirbelongs2us"
Gambhir does not specify what he means by "jihadis" but the context of his tweets implies he is alluding to Kashmiri protesters like those who heckled the jawans and raised pro-secessionist slogans.
Gambhir's tweets are problematic on multiple counts. First,this comment is not from some random troll lurking around the internet in order to threaten and abuse. Gambhir is a celebrated international cricketer with a large fan base across the country and over three million followers on Twitter.
Kashmiri novelist Mirza Waheed, author of acclaimed novels The Book of Golden Leaves and The Collaborator, is on point when he says that such tweets from a "star cricketer" should worry progressive Indians. "More than Kashmiris, it's progressive India that should worry, and worry a lot, when star cricketers call for mass murder," the novelist tweeted.
Second, Gambhir's tweets show that the cricketer – like many other Indians – completely fails to understand the complexities and ground realities of the Kashmir conflict; and wearing his nationalism on his sleeve, he has jumped the Twitter gun.
Gambhir perhaps has no clue that almost every day the state's forces (armed with bullets and pellets) and Kashmiri civilian protesters (armed with stones) clash with each other as the decades-old conflict and its manifestations rage on. It's an everyday battlefield out here whose political solution remains elusive.
Gambhir has never interacted with or asked the stone-pelters what they want or why they want "azaadi". He has never displayed any outrage about the hundreds blinded by the state's use of pellet guns on protesters or the 90 Kashmiris killed during last year's unrest in the Valley. Those lives don't seem to matter much to Gambhir.
He surely has no idea that the resentment against everything Indian is so high in the Valley right now that in the recently-held Srinagar parliamentary by-polls the death toll in the violence – eight Kashmiri civilians – was higher than the polling percentage of just above seven.
With due respect to Gambhir's concerns about the heckling of jawans, he needs to realise that the reality of Kashmir is too complex to be captured by his hyper-nationalistic 140-character tweets. His comment calls for territorial control of Kashmir without caring about its people. This is exactly the kind of mindset which will keep stoking the Kashmir conflict and never help bring an end to the violence in the Valley.
In his second tweet, Gambhir goes on to give his own interpretation of the symbolic meaning of the Indian tricolour. "Anti-Indians have forgotten dat our flag also stands 4: saffron - fire of our anger, white - shroud for jihadis, green - hatred 4 terror." Experts are perplexed: since when has the flag begun representing anger and hatred and become reduced to a shroud?
Gambhir should keep quiet on the issue of Kashmir because being a youth icon and influencer such messages from him will go a long way in constructing a perverted narrative about the Kashmir conflict in young minds.
Abhishek Saha reports for HT from Kashmir
@saha_abhi1990