After 2018 Commonwealth Games high, table tennis stars leave for World Championships
The Table Tennis Federation of India (TTFI) has retained the same team for the World Championships in Halmstad as the one that competed in the 2018 Commonwealth Games.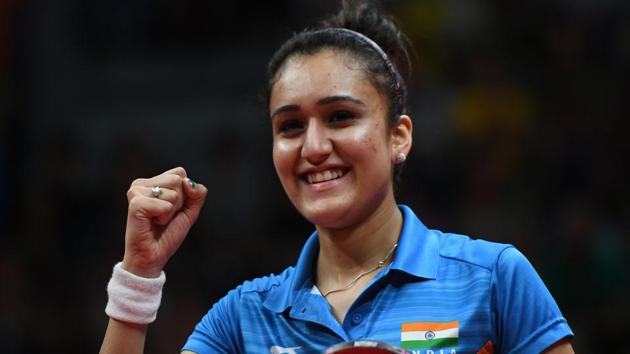 Published on Apr 25, 2018 04:27 PM IST
Press Trust of India, New Delhi |
Press Trust of India
After tasting unprecedented success at the 2018 Commonwealth Games, the Indian table tennis team left in two batches for the World Championships to be held in Halmstad, Sweden from April 29 to May 6.
The Table Tennis Federation of India (TTFI) has retained the same team as the one that competed in the Gold Coast Games. The team, led by Sharath Kamal, will be training at Varberg from Wednesday until the competition begins on April 29.
READ | Gautam Gambhir steps down as Delhi Daredevils captain, Shreyas Iyer new skipper
Sharath said that both teams will try to live up to their rankings.
"Our men's team is ranked 10th and women 14th. We also know the expectations have soared after our CWG success. But the worlds are a different ball game. Yet, we will give our best and I would be happy if we try to reach a top-12 spot," he said.
"Anything else, we will consider as a bonus," he added.
Manika Batra, who was a part of the first batch that left yesterday, was confident of performing well.
"I am in good touch and our team spirit is really good after what we did at Gold Coast. But CWG is past and we have to live in the present. The world championships will give us a kind of experience that will help us all in the future," said Manika.
READ | Joshna Chinappa's good run in El Gouna International squash ends with loss in quarter-finals
Coach Massimo Costantini, too, was upbeat but cautioned saying that India will have to think about improving their positions.
"Most importantly, they have to maintain their rankings. The top fields will be on view in Sweden and the players are aware of the job at hand," said the coach.
Team: Men: A. Sharath Kamal, G. Sathiyan, A. Amalraj, Harmeet Desai and Sanil Shetty. Women: Manika Batra, Mouma Das, Madhurika Patkar, Pooja Sahasrabuddhe and Suthirta Mukherjee. Coaches: Massimo Costantini and Arup Basak.
Close Story