Ashwini Ponnappa backs Saina Nehwal to come good against Tai Tzu Ying
Saina Nehwal has a 5-14 career record against the Chinese Taipei player but won the last of her five contests way back at the 2013 Swiss Open.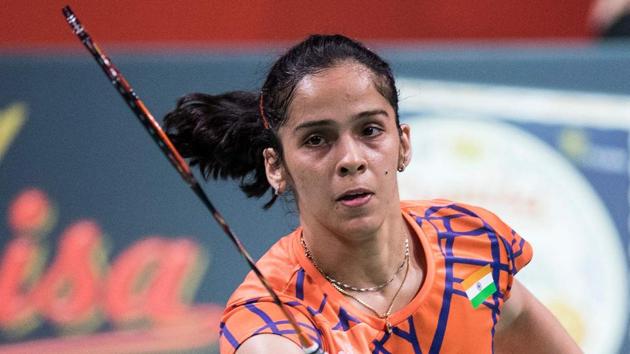 Updated on Nov 02, 2018 10:51 AM IST
Hindustan Times, Mumbai |
Devatchit Varma
Mumbai India's top doubles shuttler Ashwini Ponnappa has backed Saina Nehwal to come good against world No 1 Tai Tzu Ying, to whom she has lost 12 consecutive matches, including six this year.
The world No.9 Hyderabadi has a 5-14 career record against the Chinese Taipei player but won the last of her five contests way back at the 2013 Swiss Open.
"It might get you at times, but you definitely want to go back and beat them. You get back and you try again, that is how sport is. As sportspersons that is what we learn — you lose, you fight again. Get better; (if) you lose again, you try again. It is about trying and trying and succeeding at last… (even if) you have lost 20 times, but on the 21st time when you win it really matters," said Ashwini.
Ashwini, who along with Jwala Gutta remain the only Indian pair to win a medal at the World Championships, believes that women's doubles has started getting better in the country, garnering similar interest which a singles event would generate, but added that there is still a lot more work to be done.
"We have done quite well but we need a lot more pairs, lot more emphasis but when it comes to women's doubles, unfortunately it is not there. You have Premier Badminton League, but there is no women's doubles," Ashwini said on the sidelines of a Red Bull event here.
"It (the favour) has always been towards singles but I would say in the last couple of years there has been interest towards doubles as well. Things are getting better, but the two events (singles and doubles) cannot be compared. The fans expect the same results, which is great. We (also) want to achieve the same (what singles players have), but doubles and singles are quite different in terms of our goal."
READ: India's Subhankar Dey stuns Lin Dan at SaarLorLux Open
She added that women's doubles is an area that needs a lot of focus. "From the time I started, so much has changed. There is a lot more inclusion of badminton players and it has grown leaps and bounds. We still have a long way to go; we need a lot more focus on our doubles players. A lot more work needs to be done on a lot more pairs. Right now we have a very small pool of players (doubles pairs)."
Ashwini, who has powered India to two Uber Cup bronze medals, said that despite her experience, she found it tough shuffling between women's and mixed doubles events.
"In the past I found it really hard, my game was very back-court centric, currently it is not. Now it is easier for me to understand and communicate, our training is also a lot more mixed-doubles centric. At the same time we play doubles, so to communicate and understand is a lot easier. Earlier, it was only women's doubles for me and mixed doubles was only for fun. Now I am serious about both and want to do well in both," said Ashwini, who along with N Sikki Reddy, is India's highest ranked women's doubles pair at No.26.
The 29-year-old also backed the recent change in Badminton World Federation rules of having less on-court coaching. "We, either way do not listen so much outside… cannot really hear much. I don't think it is a bad thing; they don't have a coach talking to tennis players. It is nice; you as a player have to use your head as opposed to constantly turning towards your coach after every point," she added.
Close Story