Hockey: Sardar Singh questioned by UK police, Narinder Batra vents his ire
Updated on Jun 19, 2017 09:17 PM IST
Sardar Singh was summoned for questioning by the UK police just hours after India's 7-1 thrashing of Pakistan in the Hockey World League Semi-Finals, prompting some angry responses from FIH chief Narinder Batra.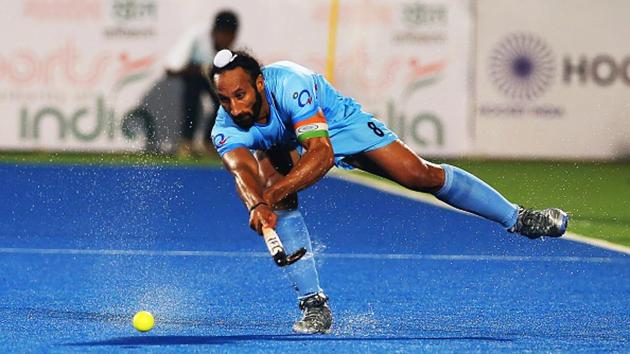 Press Trust of India |
Press Trust of India
Star India hockey player Sardar Singh was on Monday called for questioning by the police reportedly in connection with a year-old sexual assault case, barely hours after his side thrashed arch-rivals Pakistan 7-1 in the Hockey World League Semi-Finals in London.
The team management in London was told that Sardar should come to Leeds for questioning by the Yorkshire police.
Sardar, a former captain, was last year accused by British-Indian hockey player Ashpal Bhogal, who had claimed to be his fiancee, of rape and assault both in India and UK.
Understandably, the team management is upset about the fact that Sardar was called up for questioning in the middle of a big international tournament without any prior information.
READ | India rout Pakistan 7-1, maintain unbeaten run in Hockey World League Semi-Final
Former Hockey India chief and current International Hockey Federation president Narinder Batra slammed the move by the UK authorities to question Sardar in such a manner and termed it "uncalled for".
"As an FIH chief I have no comments. But as an Indian and former Hockey India president, I am saying this in my personal capacity that I condemn the move. How can you call an international athlete in the middle of a tournament without any prior information," Batra said.
Batra had earlier issued a hard-hitting statement on his Facebook page. He had stated on the social networking site: "England is a country which is a safe heaven for all fraudsters who have run away from India and agree to invest in England.
"I would love to see the reaction of England and world media if in India the England players are called to police stations. Request the Indian media to get the Ministry of External Affairs and Indian High Commission in UK involved."
READ | Why Indian hockey team wore black arm bands vs Pakistan during World League
The post was later deleted.
When asked what actually happened in London, he said, "I don't know what the matter (relating to the questioning) was. But Sardar was told to reach (Leeds) for questioning at 1200 hrs local time (4:30pm IST) today. The manner in which he was being called for questioning is uncalled for.
"As far as I understand there was no prior information to the team management. The team management was told about that just before the Pakistan match. The Indian High Commission did not tell anything about it to the team management, so it (the High Commission) must not also have been told in advance.
"If they (UK police) were to call Sardar, they could have called him 10 days or 15 days prior to the tournament. How can they call him during a tournament held under the aegis of an international sports federation," Batra said.
He said that a similar incident in India, involving English players, would have evoked outrage.
"What would have happened had England players were called to a police station in India in a similar situation. There would have been an outrage," he said.
READ | Confident India eye Netherlands scalp in Hockey World League Semi-Final
Asked if he would get involved in case the matter escalates, he said, "I cannot do anything in the capacity of FIH president. But, yes, as an Indian, I will do that 200 per cent."
FIH also issued a statement regarding the social media posts made by Batra.
"The FIH is aware of recent comments made by FIH President Dr Narinder Dhruv Batra via his personal social media channels. The FIH would like to emphasise that these comments were the personal thoughts of Dr Batra and not representative of the views of the FIH.
"The FIH would like to apologise for any offence that these comments may have caused. At the request of FIH, these comments have now been deleted and the matter will be reviewed internally in line with our governance processes."
Personalise your news feed. Follow trending topics