Fearing safety, Narsingh told not to go out alone at training centre
Police say precautionary measures have been taken.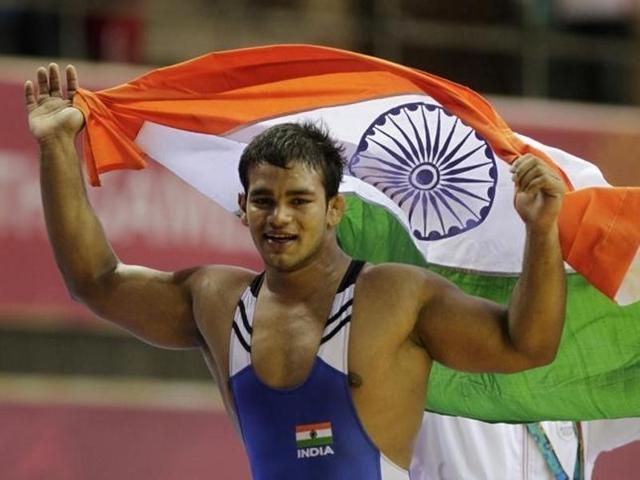 Updated on May 20, 2016 10:11 PM IST
Narsingh Pancham Yadav has been told not to venture out alone at SAI's Sonepat training centre. The authorities don't want to take a risk after reports that the Rio-bound wrestler could be attacked by outsiders.
Though Narsingh has not made a request for additional security during his stay for the ongoing training camp, he has been told not to leave his room or the training area alone.
Meanwhile, Wrestling Federation of India (WFI) president Brij Bhushan Sharan Singh has written to the Haryana Police in this matter. In a letter marked to the Director General of Police, IG (CID) and Superintendent of Police, Sonepat, Brij Bhushan has requested the authorities provide security to Narsingh.
The police said precautionary measures have been taken. "We have had a word with the local police authorities and they will take precautionary measures in the matter," Inspector General of Police (IG), Criminal Investigation Department (CID), Anil Rao, told HT.
Sanjay Kumar, IG, Rohtak Range, under whose jurisdiction Sonepat comes under, confirmed security had been upped at the SAI centre.
The threat has arisen following the controversy related to selection trials in the 74kg weight division. Two-time Olympic medallist Sushil Kumar has sought intervention from the Delhi high court after his request to hold trials was turned down by the WFI. Narsingh has bagged the quota for the country.
CID officials visited the centre twice in the last two days and met SAI authorities. SAI officials are keeping a close watch on the situation too. Soon after the CID called on administrator Radhica Sreeman, she alerted SAI director general Injeti Srinivas, who in turn spoke to the police authorities.
"We are aware of the situation and have made all arrangements for his (Narsingh's) safety," SAI executive director (Teams) Sudhir Setia said.
Close Story
Personalise your news feed. Follow trending topics