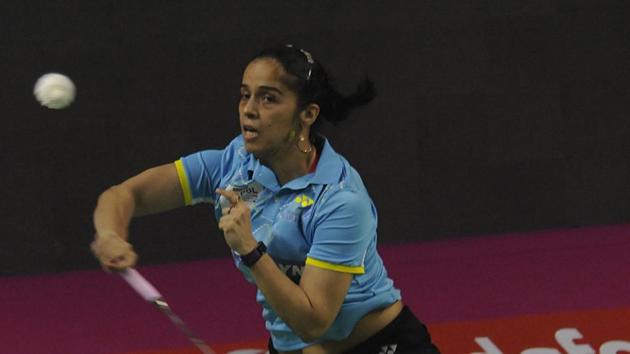 Saina Nehwal backs 21-point format, demands hike in prize money for Superseries
Saina Nehwal has expressed her reservations over the 5x11 point experimental system that the BWF is testing at lower-level tournaments, arguing that the game will be reduced to smash and tap.
UPDATED ON JAN 10, 2017 11:48 PM IST
It is a change that has had national coach P Gopichand expressing anguish. Even Saina Nehwal has expressed reservation over the 5x11 point experimental system that the Badminton World Federation (BWF) is testing at lower-level tournaments with a view to overhauling its scoring system.
While the existing format sees players play three games of 21 points, the proposed format, which the BWF believes will "improve the sport and make it more exciting and entertaining", will see matches being played in best-of-five games of 11 points each.
Saina believes the scoring system will make the sport one-dimensional. "In this format, you're going to miss the rallies which you see in 21 points. It becomes smash and tap; smash and tap. The rallies will go away. There won't be any fun in watching badminton matches," she said.
"I don't mind playing this format as you can play till you're 40 or 45," she joked.
The world No 10 said she was confident that the BWF would not implement the system sans the approval of players.
"The BWF will have to consult players and see how it goes in one or two tournaments. I'm sure if players object, then it (scoring system) should not change. The BWF also knows the importance of 21 points. They will have to check the system in the Superseries events as well. You can't just test the format in Grand Prix Gold events and implement it in Superseries events," said Saina.
She felt badminton could take a cue from tennis, which has a different scoring system for the Grand Slams, which witness five-set matches as opposed to three sets in other ATP events.
"The two formats can co-exist. Maybe like Grand Slam events in tennis, we can have four or five events where there is a 21-point system. Other tournaments can be 11 points. Changing all the events to 11 points won't be good to watch."
The 26-year-old believes the 11-point format works best in team events like the Premier Badminton League (PBL).
"It's a tough format which takes some time to adjust. If anyone takes just six points (lead), it's going to be tough to catch up. But for team events like PBL, it is fine, because otherwise matches can go on for five-six hours. It's too much for fans to sit and watch," Saina had said after helping Awadhe Warriors beat Bengaluru Blasters in the PBL on Monday.
She also lamented the prize money on offer at premier events like the Superseries.
"Leagues like PBL pay more than Superseries events. If such leagues happen twice a year, players will only play the league and not Superseries events. In the league, money is coming in, the players are enjoying it and it is less strenuous. The BWF needs to increase the money a lot so that players are happy financially.
"If you compare our sport to tennis, the money is nothing. Prize money in badminton tournaments has not increased drastically in 10 years. But in tennis, there's so much of difference," she said.
Close