Camera atop Nitish's house removed after Tejashwi's protest
Updated on Nov 22, 2018 07:52 AM IST
RJD celebrates the move as their leader's triumph over CM, JD(U) says RJD has no serious agenda, issue to engage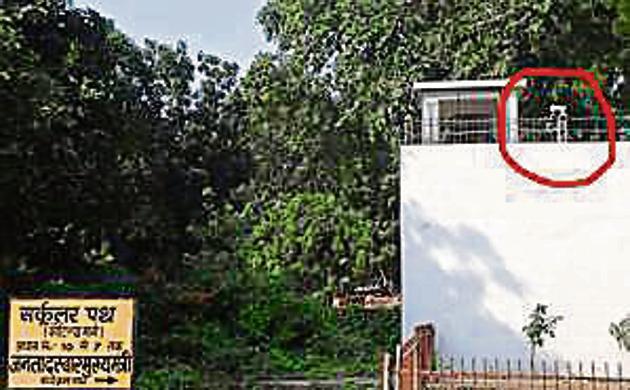 Authorities at the chief minister residence on 1 Anne Marg have removed the 360 degrees revolving high resolution CCTV camera installed atop its roof after strong objections raised by leader of opposition, Tejashwi Prasad Yadav.
Yadav is CM's neighbour. His official residence shares boundary with the CM's house. Last week, Yadav had raised serious objection to the installation of the camera facing his house. He tweeted: "Nitishji, you and your police have all the rights to secure your lives but neither of you reserve any right to breach my privacy by peeping into my bedroom, entrance of the main hall, kitchen, residential office and personal privacy through a 360 degree HD camera."
He had gone on to allege that the CM was spying on him. "The camera exposes the privacy of my entire house including my bedroom and kitchen," he had said, amidst similar angry reactions by his mother and former chief minister, Rabri Devi.
IG (Security) B S Meena had then tried to clarify that the camera wasn't working and was installed on trial to enhance security of the CM's house. "It doesn't breach anyone's security. Still, if anyone has objection with the camera, we would take corrective steps," he said.
On Wednesday, finding the camera removed, RJD workers loyal to Tejashwi celebrated it as their leader's triumph over the CM. RJD spokesperson Bhai Virendra speaking to media personnel said in clear words that it was yet another defeat of Nitish Kumar. "The chief minister shall continue to lose on all fronts and sooner he will have to give up his chair."
JD (U) reacted saying that the rival party had no serious agenda or development issue to discuss. "There are much larger issues like poverty, under development among the dalits, backward classes and minorities in the state but RJD wants to focus on trivial issues," said JD (U) spokesperson, Neeraj Kumar.
Topics
Personalise your news feed. Follow trending topics