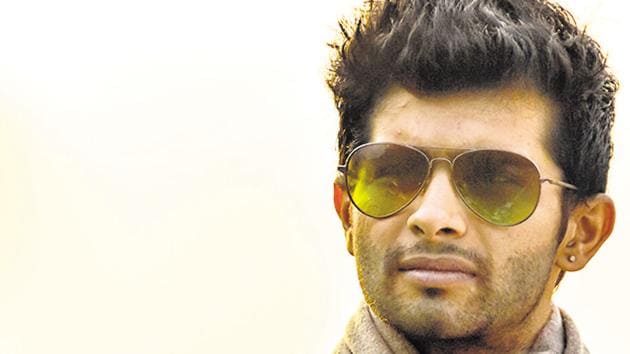 Alumni Connect: 'I have always wanted to be a professional actor,' says actor Siddharth Menon
Actor Siddharth Menon says he is open to experimenting and giving every kind of role a try.
Hindustan Times, Pune | By Prachi Bari
UPDATED ON JUN 08, 2018 03:21 PM IST
Actor Siddharth Menon is a commerce graduate who passed out from Brihan Maharashtra College of Commerce, Pune in 2010. Siddharth has established himself in the film industry and has won many awards. He is open to experimenting and giving every kind of role a try.
Tell us about your childhood days and how good were you in academics?
I studied in the Gurukul School in Bhosalenagar. I was a lazy boy and was not inclined to working hard. I would only attempt half of the questions in the examinations which would worry my teachers and my mother. I changed drastically from day one of Class 10. I started working hard. My parents could see a drastic change. I worked so hard that my name appeared in the first list of BMCC.
Share memorable moments about your college life
I like BMCC for the various things that the college boosts of, including the theatre culture. I have been drawn to theatre since my childhood and I have always wanted to be a professional actor. During college days, I concentrated on doing well academically while also acting in various theatre performances. Initially, I worked with a theatre group called Askata and in the second year, I started Natak company along with a few like-minded people.
Tell us about your deciding years?
Though I performed well in academics, I was always inclined to be part of theatre. I was trying ways to become a professional actor. My parents saw that I was inclined to acting and they supported me. I was offered a role by Sarang Sathe for a play called Junglenama written by Gulzar and then I realised that acting was challenging too. I pushed myself to act as a cheetah(animal). It was tiring but it changed my perception.
How has your journey been so far?
Being an actor is not just about being a part of the play.I have been through tough times but now I feel a sense of belonging and acceptance. Gradually, theatre led to films. My first film was Peddlers which was directed by Vasan Bala in 2011 which was followed by my debut Marathi film Ekulti Ek in 2012.
The highs and lows in your career so far....
I felt honoured when Peddlers was selected in Cannes. The Natak company is ten years old and I am proud of that. I have always wanted to work across languages and I am happy to have worked in English, Hindi and Marathi.
In the year 2013-2014, there was a long duration of time when I had no work and hence no money. I started doubting myself and went into depression but it is this phase which taught me to keep my chin up and move ahead. I emerge stronger post that phase.
Your current project and your plans...
I am playing the lead in the play, Alladin. It is a dream role for any actor to do a Broadway play and I have been lucky. I want to work in a Malayalam film too. I want to do roles which will challenge me and emerge as the best actor.
Close