Fine, jail term for private stakeholders who fail to report TB cases
The notification was issued this year in the month of March, but no legal action was taken against any doctor, but from early next year, the state has planned to act against those who fail to adhere to the 'revised notification.'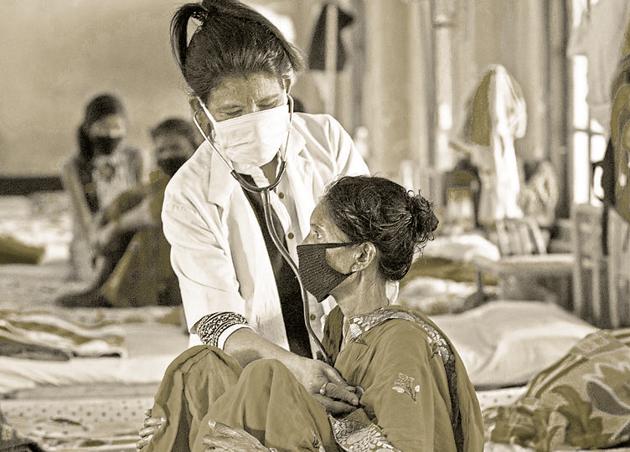 Updated on Nov 10, 2018 04:08 PM IST
Hindustan Times, Pune | By Nozia Sayyed
In a bid to strengthen its drive against tuberculosis (TB), the state health department will now take action against private stakeholders who treat TB cases—like private hospitals, doctors, laboratories and pharmacists who do not provide data about TB patients. Now, state TB demonstration and training centre (STDC) will act according to its new revised notification related to TB which says, those who fail to report their statistics and data related to TB patients will have to face a stringent action and that includes not only a fine, but also a jail term that can extend from six months to even two years. The notification was issued this year in the month of March, but no legal action was taken against any doctor, but from early next year, the state has planned to act against those who fail to adhere to the 'revised notification.'
"We wanted to give enough time to all stake holders who are involved in treating TB patients, as a jail term is an extremely harsh punishment for those not reporting date of patients. However, now we have decided to start taking legal actions from next year onwards, where not only a fine but jail term will be part of the penalty against those who fail to adhere to the revised notification," said Dr ND Deshmukh, chief of STDC.
Deshmukh said, "We have always stressed that private doctors should share their data related to TB cases with us but it was not the case so far and not a single doctor has adhered to it. However, with the revised notification which came in the month of March, enough time was given to those who are involved in treating TB and we are giving more two more months so that the doctors can voluntarily share the data with us."
"There has always been lack of cooperation from doctors when it came to reporting TB cases. Now, with the revised notification it has become mandatory for everyone to share the data of TB patients with us, failing which they can even face a jail term that can be anywhere between six months and two years," he said.
Since there are many cases of TB which are not reported across the state, we fear that these might further spread the infection leading to more positive cases. "As of now Maharashtra has more than 1.75 lakh positive cases of TB and around 7,000 are suffering from multi-drug resistance TB. Hence to curb the spread further, the move makes it important for us to pull the strings and start taking legal actions against the doctors," he said.
"Also, awareness drives and workshops will be held for private doctors by us so that enough education about legalities can be shared. As of now of all the newly detected positive cases of TB, there are around three per cent suffering from multidrug-resistant TB (MDRTB) and it is estimated that the figure is still less as many seek treatment from private hospitals and doctors fearing stigma. To curb the rate the drive on finding cases where private players have not shared data of TB patients and drive in seeking statistics from private doctors is an important step. Further the cases which are not shared by private players if detected with us will not only receive the diagnostic facilities but also the required treatment for free from us," shared Dr Deshmukh.
Close Story