Maharashtra State Electricity Board alleges 450 underground cables destroyed by PMC and MNGL in Pune
Updated on Mar 14, 2019 04:58 PM IST
Accepting the PMC's role in the accusation, Bharat Mohite, executive engineer, roads, said, "We might have made mistakes in a few cases, but putting the entire blame on us is not right."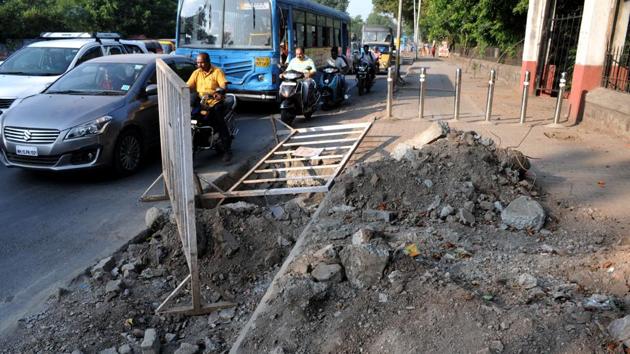 PUNE Officials of the Maharashtra State Electricity Board (MSEB) are alleging that as many as 450 underground cables laid by the power supplier have been "destroyed" during works undertaken by the Pune municipal corporation (PMC) and Maharashtra Natural Gas Limited (MNGL).
An official spokesperson of the MSEB, requesting anonymity, said, "Construction work undertaken by PMC and/or MNGL and its contractors requires digging of roads in various parts of the city where MSEB's underground cables have been installed. These cables, at least 450 of them, have been completely destroyed. This leads to heavy pressure on electric supply to the city."
The spokesperson declined to give a specific period of time during which this happened, but indicated that it has definitely happened during the past 12 months.
When asked for specific locations of the alleged cable destruction, "all over the city", is what the official claimed.
Accepting the PMC's role in the accusation, Bharat Mohite, executive engineer, roads, said, "We might have made mistakes in a few cases, but putting the entire blame on us is not right. It is mandatory for the MSEB to put their cables at least one metre below the surface and then put a layer of bricks on top, so that, when digging we are able to easily identify these cables, thus avoiding any damage."
"However, this basic norm is not followed by the MSEB as their cables are put just a few inches below the surface," Mohite countered.
The MSEB official dismissed Mohite's argument, claiming that the power company has time and again shown a willingness to share details of the locations of its underground cables.
According to government policy, it is now mandatory for the MSEB to install cables underground.
"With the destruction of these underground cables, an imbalance in the supply of electricity is created which increases the pressure on power supply, thus, ultimately affecting the consumers," the MSEB official explained.
Despite several requests, no Maharashtra Natural Gas Limited official was available for comment.
Personalise your news feed. Follow trending topics