Great grandson of Bal Gangadhar Tilak charged with rape in Pune
He has been charged with IPC sections related to punishment for rape and carnal inter­course against the order of nature.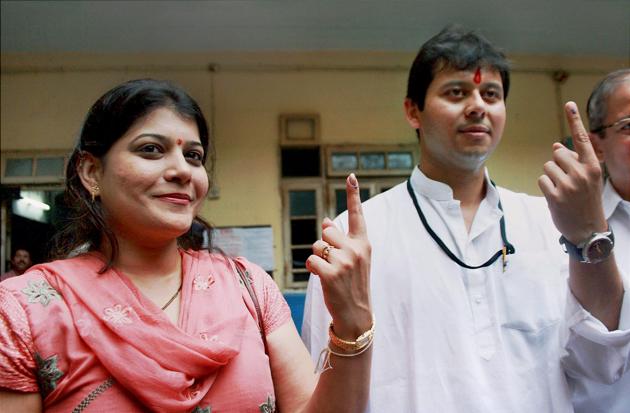 Updated on Jul 19, 2017 12:45 PM IST
Hindustan Times, Pune |
Shalaka Shinde
Rohit Tilak (38), the great grandson of freedom fighter Bal Gangadhar Tilak, was booked under various sections of Indian Penal Code (IPC) including 376 and 377, meant for punishment for rape and carnal inter­course against the order of nature. The other sections under which Tilak was booked include 348, 323, 504, 506 and 507, according to the Vishrambaug police.
According to the complaint, the complainant allegedly met Tilak on March 10, 2015 at a social gathering and later connected on a social networking site. She submitted in her complaint that she was unaware of his marital status. The alleged relationship mentioned in the case went on till July 5, 2017.
A former president of Maharashtra Youth Congress and nephew of Pune mayor Mukta Tilak, Rohit did not respond to phone calls from HT and was also unavailable at his residence.
The statement recorded by the woman, as a part of the First Information Report (FIR), alleged verbal abuse, legal fraud committed by him and his associates. The woman alleged she was threatened with murder and Tilak instigated her to commit suicide.
"Rohit Tilak is still instigating me to commit suicide. Consequently, on July 5, 2017, he informed me that he has informed his wife about me and I can go to hell after this and the abuse continued from his house and office in Narayan Peth," a part of her statement read.
The 41-year-old complainant claimed that Tilak had promised to marry her before forcing her to have sex with him on multiple occasions and places, according to the police. In her complaint, she has also alleged that Tilak asked for and took Rs 10 lakh from her during the course of their relationship.
"As per the complaint, an FIR of rape, unnatural sex and beating has been registered at Vishrambaug police station. The incidence, as per the complaint, is from March 2015 till today. A lady API officer will be investigating the offence. As per the evidence we will be gathering, we will be taking action," said Basavraj Teli, deputy commissioner of police, zone-1.
A press meet regarding these charges against him was called off at the last minute. The complainant was reported to have been at the police station until late night on Monday.
She shared with Hindustan Times the screenshots of a conversation over text messages which she claims to have happened between her and Tilak's wife Pranati Tilak. In the conversation, the two women have discussed previous instances when Tilak allegedly fooled women into having illicit relations with him. The authenticity of the screenshots is a matter of police investigation, according to a police officer.
Close Story