World diabetes day: Maharashtra plans dedicated diabetes unit for rising incidence in rural population
Hindustan Times, Pune |
Nozia Sayyed
Nov 14, 2018 02:43 PM IST
As we observe world diabetes day today Maharashtra's medical education and research ministry has decided to start a full-fledged diabetes unit in one of the medical colleges in the city or in Mumbai, which will be dedicated to treat diabetics and associated morbidities
On the occasion of World Diabetes Day, Maharashtra's medical education and research ministry has decided to start a full-fledged diabetes unit in one of the medical colleges in the city or in Mumbai, which will be dedicated to treat diabetics and associated morbidities. The decision has been taken owing to rise in diabetic patients as well as an increase in the number of cases in rural Maharashtra.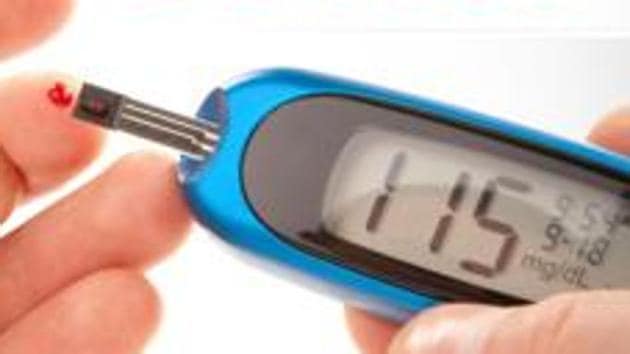 This was revealed by Dr Pravin Shingare, director, medical education and research, who said, "Given the rise in cases of diabetes overall and diabetes type 2 in adults, the ministry has decided to start a full-fledged unit in one of the medical colleges either in Mumbai or Pune."
Stay tuned with breaking news on HT Channel on Facebook.
Join Now
Dr Shingare said, "We have started specialised units in two cities - a geriatric unit at the Aurangabad medical college; and a cancer unit at the Nagpur medical college. Now after working closely in the field of diabetes in association with private doctors and conducting 'maha' camps across the state to detect and pick up diabetes early in the population, we found out that this disease has not remained an urban disorder, but it has reached the tribal belt also. We have found many new diabetics not only in villages, but also tribal areas. Looking at the spread of the disease we decided to come up with a unit dedicated to diabetes."
Pune is likely to host the unit as most rural patients prefer to avoid travelling to Mumbai. "However, we are yet to finalise the city for the diabetes centre," said Dr Shingare.
Dr Jayshree Todkar, founder of JT Foundation at Todkar Clinic, said, "Our association with the medical education ministry is two-years-old and we have been part of the 'maha' camps for the last two years now. Every month we conduct a 'diabesity' - i.e. obesity plus diabetes camp - in every district. At every camp 200 people turn up and of these we find that 60-70 per cent of them are newly detected with this lifestyle disorder. Hence the government's decision on starting a dedicated unit for tackling diabetes is a welcoming step."
No sugar day on November 26
Dr Shashank Shah, founder, laparo obeso centre and president of the all-India association for advancing research in obesity (AAIRO) said, "In India the number of diabetics is estimated to be 31,705,000 ,which is set to rise by 100 per cent by 2030. Diabetes has become a direct threat to the lifestyle and also to the health of the population. Hence, to remind people about their lifestyle changes, we are going to hold a 'no sugar day' on November 26 at the Balgandharva Rang Mandir. This will allow people to change their diet or alter their lifestyle to prevent themselves from this paralysing disease."
This is the first time Pune will observe a 'no sugar day'. "Children who are obese today are all set to become diabetics in the next 25 years and hence, as a preventive measure, parents need to not only get early detection for these children, but should also watch the weight of their kids," Dr Shah said.
Diabetes awareness
Health check for PMPML employees: On the occasion of World Diabetes Day, the Hirabai Cowasji Jehangir medical research institute has organised a free health check-up for PMPML employees at Swargate and Katraj bus depot, which will be conducted on November 14. The camp will be conducted from 10 am onwards by a team of experienced doctors. The aim of the event is to create awareness about diabetes.
Diabetics walk the ramp: A fashion event to create awareness about diabetes has been organised by Noble Hospital on December 8 at Laxmi lawns where models and actors like Lisa Ray and Aditi Govitrikar will be chief guests. "The event will see patients suffering from diabetes, including children, walk the ramp," said Dr H Sale, director of the hospital.