Yerawada police book 150 Hindu Rashtra Sena supporters after illegal rally
Updated on Feb 11, 2019 05:38 PM IST
Hindu Rashtra Sena chief Dhananjay Desai was released from Yerwada jail on Saturday after he was granted bail by the Bombay High Court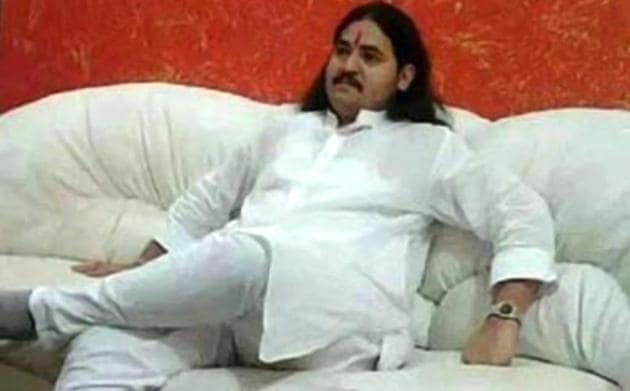 The Yerawada police have booked a total of 150 people which includes Hindu Rashtra Sena (HRS) chief Dhananjay Desai, his close friends and relatives and supporters of HRS for taking out a rally without prior permission from the police.Desai was released from Yerwada jail on Saturday after he was granted bail by the Bombay High Court.
Desai's supporters took out a rally from Yerwada jail to his house in Paud road, in order to celebrate his release.His supporters seated travelling in cars and bikes,waved saffron flags to celebrate his release.
Desai was among the 22 persons named in the First Information Report (FIR) lodged in connection with the murder of Mohsin Shaikh, a 28-year-old IT engineer in Hadapsar in June 2014. Shaikh was allegedly killed by the accused while he was returning home after offering evening prayers, when he was accosted and beaten up by the HRS workers. According to the Yerawada police, Desai's supporters were booked for violating sections of the Motor Vehicle Act and other sections of the Indian Penal Code. DCP (Zone IV) Prasad Akkanorou was unavailable comment.
Desai had earlier given an undertaking to the High Court while obtaining bail that he would not take part in the activities of the HRS, till the trial is over. He received bail from the Bombay High Court on January 17. Desai's counsel advocate Milind Pawar said the delay in his client's release was due to an error in technical procedure.