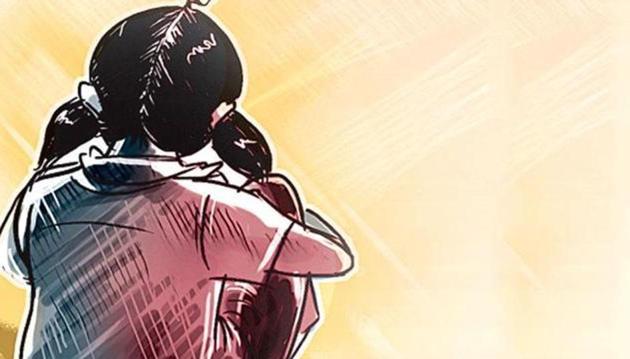 14-year-old differently-abled rape victim delivers baby girl in Jalandhar
During examination on April 26 this year, it was confirmed that the minor was over five months pregnant.
UPDATED ON AUG 16, 2017 02:26 PM IST
A 14-year-old hearing and speech impaired pregnant girl, who was allegedly raped by her neighbour at Kang Sabu village in Nakodar, delivered a premature baby girl at Shaheed Babu Labh Singh Civil Hospital last week.
Health officials said the bay is underweight at 1.5 kg and the mother is unable to feed her. Auxiliary nurse midwife (ANM) Paramjeet Kaur, who is looking after the minor girl since the crime came to notice, told Hindustan Times that baby is gaining weight. She said the baby is being fed by her aunt. She regularly visits the victim's house to monitor the mother and baby's health.
Nakodar deputy superintendent of police (DSP) Mukesh Kumar said they have received the information about the girl's delivery and have asked the doctors for DNA samples to match with that of the accused, Shiv Paswan, 40, who is lodged in the Kapurthala jail. The girl's family is planning to hand over the baby to an orphanage.
The girl was allegedly raped by Paswan, a labour contractor, when her parents had gone for work. The father took the girl to a nearby doctor after the victim's married sister, who had come to meet her parents, noticed her bulged abdomen. During her examination on April 26 this year, it was confirmed that she was over five-month pregnant. The daily wager filed a complaint with the police, which with the help of experts and family, got to know about the accused, who was living in the adjoining house.
The accused was arrested the next day based on the girl's statement. A case under Sections 376 (rape) of the Indian Penal Code (IPC) and 3, 4 of the Protection of Children from Sexual Offences (POCSO) Act, 2012, was registered against the accused.
Following an HT report highlighting the family's woes in these columns on May 8, district and family welfare officer Dr Gurmeet Kaur Duggal ordered health workers to bring the victim to the hospital and ensure her medication till the delivery.
Close