Brace for 2-day water supply disruption in Chandigarh
Supply to city will be hit on Monday evening, Tuesday morning for repairs at Kajauli waterworks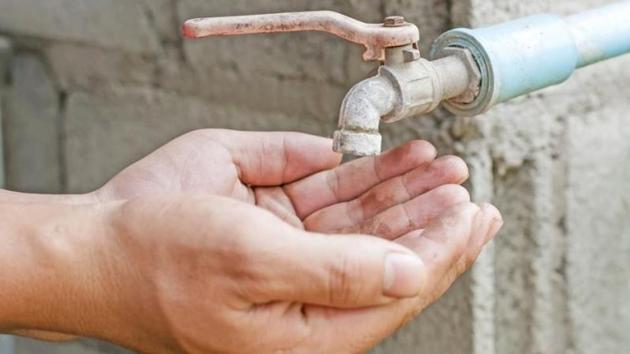 Updated on Jun 17, 2018 12:50 PM IST
The city will again face water shortage for two days beginning Monday.
The Kajauli waterworks will not be pumping water to Chandigarh due to repair of its 66kV power station, the municipal corporation's public health officials said on Saturday.
As the repairs will continue from 9am to 3pm on Monday, water supply will be affected during the evening hours (6pm to 8:30pm) that day and in the morning (3am to 8:30am) on Tuesday.
MC officials said they will supply water tanks to areas that face low water pressure during this temporary disruption.
Fourth time this summer
This will be the forth disruption to water supply in the past 45 days.
On May 1, supply was hit due to maintenance inside the waterworks. Between May 17 and 20, there was a major leakage in the pipeline at the Sector-39 waterworks that channelises water from Kajauli to the entire city.
The city gets at least 65 million gallon daily (MGD) water from four phases of the Kajauli waterworks, which takes care of the city's 70% percent water requirement.
During any leakage in the pipeline or other disruption, the city faces water shortage as the present storage capacity is just 48 MGD, which lasts only half a day.
Former mayor Arun Sood said it's high time the MC upgraded its water storage infrastructure to face the repeated breakdowns during summer.
"At a time when the MC is trying to provide 24-hour water supply to residents, adequate storage capacity is the need of the hour," he said.
Close Story