Captain Amarinder slams Canada Sikh leader Jagmeet's Punjab 'self-determination' remark
Oct 23, 2017 07:20 PM IST
Urges Canada not to allow its soil to be used by such disruptive forces
Punjab chief minister Captain Amarinder Singh on Monday condemned Canada's New Democratic Party (NDP) leader Jagmeet Singh's remarks on "self-determination" for Punjab, saying he was obviously disconnected from the ground realities in India, where Sikhs hold a place of pride with their excellent achievements in every field.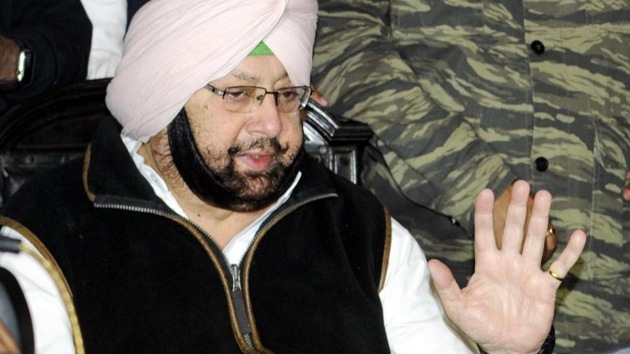 Accusing Jagmeet of trying to destabilise Punjab by creating strife with his ill-conceived and confrontational remarks, Amarinder said the Canadian authorities should take serious note of such disruptive elements using their soil to spread discord in India. Jagmeet's statement that he considers self-determination to be a "basic right" in places such as Punjab, Catalonia or Quebec was clearly designed to spread trouble in Punjab, said Amarinder, asserting that his government would not allow any such attempt to succeed at any cost.
Stay tuned with breaking news on HT Channel on Facebook.
Join Now
At a time when Punjab was working on a holistic development and revival agenda, Jagmeet was trying to whip up negative passions among the Sikh community, the chief minister said. He added that the newly-elected NDP leader would not succeed in his nefarious designs as the people of Punjab wanted peace and stability.
Amarinder expressed pride on the contribution of Sikhs worldwide, saying the community was known for its accomplishments and for bringing accolades not only to India but to whichever country they were settled in. A handful of destructive elements could not undermine the achievements of Sikhs, he added.
Pointing out that the Sikhs for Justice (SFJ) had failed to trigger unrest in Punjab through its recent "Khalistan 2020 Referendum",' which Jagmeet had echoed with his statement on self-determination, Amarinder said the NDP leader was not likely to succeed either. Captain said Jagmeet's comments against Punjab amounted to anti-India conspiracy and hoped the Canadian government would take due cognizance. He urged Canadian Prime Minister Justin Trudeau to ensure that his country's soil was not used for such assaults on India's integrity and security.