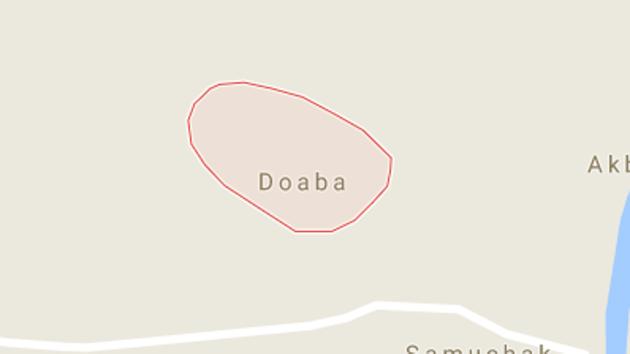 Car-borne women who 'hug and steal' are on the prowl in Doaba region of Punjab
Less than a week ago, on August 3, Jageero Rani (62) of Bhandari Mohalla in Phillaur was the victim
UPDATED ON AUG 08, 2017 09:03 AM IST
They target old women with hugs. Yes, with hugs! And then pretend as if they hugged them after mistaking them for a relative. Some banter follows. And then they say goodbye. In the process, the victim's jewellery is stolen with a sleight of hand.
This is the modus operandi of a gang of car-borne women in Doaba region that mostly targets elderly women. The driver of their car is a man, and they target women standing alone outside their houses, shops or on the street.
On Sunday, they went a step further. Nirmala Devi (55) of Mehatpur in Hoshiarpur was the target. She said she was waiting for an auto-rickshaw near the Nakodar canal bridge around 10am when a white old Maruti stopped near her. The women inside said they were relatives whom she could not remember.
Trusting them, she sat in the car. Then, one of women hugged her in the car and took away her gold bangles and chain, which she discovered only after they dropped her off, near Kapurthala. A case under section 379B (snatching) of the IPC was registered.
Less than a week ago, on August 3, Jageero Rani (62) of Bhandari Mohalla in Phillaur was the victim. Rani told HT that she was sitting inside her shop when a white Maruti stopped outside around 10.30 am. A woman came out and wished her 'Sat Sri Akal', and forcibly hugged her. "She told me that she was my distant relative and had seen me after many years," said Rani. The woman sat back, said goodbye, and the car left.
For half an hour, Rani remained confused about the woman. Later, her daughter-in-law noticed that her gold bracelet was missing from the right hand. Here too, a case of snatching was registered. The same gang had targeted Naresh Kumari of Amritsar near Nakodar dear on July 18.
Such incidents have also been reported in Model House and Preet Nagar localities of Jalandhar.
Close