DMCH, CMCH get notices for 'not following prescribed curriculum'
Jun 21, 2015 08:49 AM IST
Punjab Medical Council (PMC) has issued show cause notices to Christian Medical College and Hospital (CMCH) and Dayanand Medical College and Hospital (DMCH) for "not following the curriculum prescribed by the Baba Farid University of Health Sciences and not submitting the registration details of the doctors of the institutes."
Punjab Medical Council (PMC) has issued show cause notices to Christian Medical College and Hospital (CMCH) and Dayanand Medical College and Hospital (DMCH) for "not following the curriculum prescribed by the Baba Farid University of Health Sciences and not submitting the registration details of the doctors of the institutes."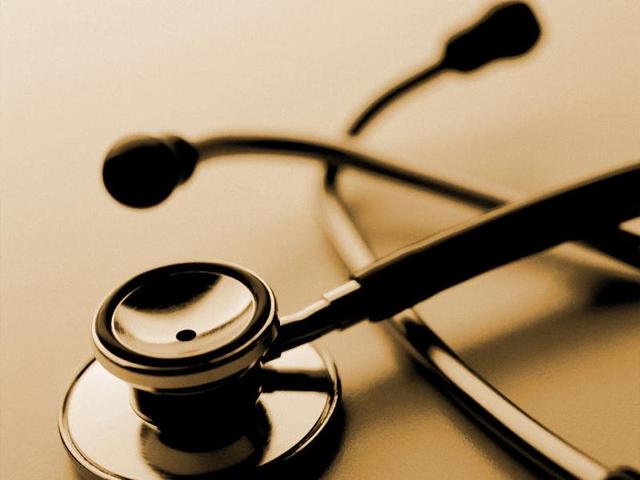 The PMC has asked the colleges to furnish the details within eight days of receipt of the notice, failing which action will be initiated against them. The notices were issued on June 16.
PMC president Dr GS Grewal said, "Seven prominent medical colleges in Punjab, including two from Ludhiana (CMCH and DMCH), have failed to submit the undertakings so far, which shall lead to legal and other action against them."
Other colleges of Punjab include Government Medical College, Amritsar; Government Medical College, Patiala; Guru Gobind Singh Medical College, Faridkot; Guru Ram Dass Institute of Medical Sciences and Research, Amritsar; and Adesh Institute of Medical Sciences and Research, Bathinda.
Dr Grewal said, following the complaints that the postgraduate and super specialty residents do not get required teaching, especially with respect to clinical pathology co-relation and clinical meetings and afternoon bedside teaching, the PMC issued notices to the medical colleges to furnish details about their curriculum as prescribed by the university which they have failed to do so.
He disclosed that it has come to the notice of the council that super specialty and specialty doctors are more used for general duties than for teaching. "This is a serious issue as we will be producing doctors with degrees but without actual training," he said, adding this will be a threat to the person they will be examining or treating. He said, the council was within its right to conduct surprise checks and will send teams to various colleges to verify if the curriculum is followed.
Dr Grewal said the PMC has also learnt that colleges were not serious about the registration of the doctors as it was totally illegal for a doctor to treat or examine a patient if he is not registered with a state medical council. He said, the colleges have been specifically asked to ensure that the doctors working are duly registered and the registration details are furnished to the PMC as directed.
DMCH principal Dr Sandeep Puri said, "We havn't received any notice so far but we have already submitted affidavit for the curriculum followed. The doctors of the institute are already registered with the state medical council, but still if there is any renewal of registration pending, it will be done within time limit."
CMCH director Dr AG Thomas also denied of getting any notice from the PMC. He said, "We havn't received any notice. We have already submitted everything to the authorities concerned."