Facing pressure to bring addicts to get salary: Mansa rehab centre staff
Updated on Jul 07, 2017 09:34 AM IST
In the absence of official phone, employees finding it tough to monitor addicts post-treatment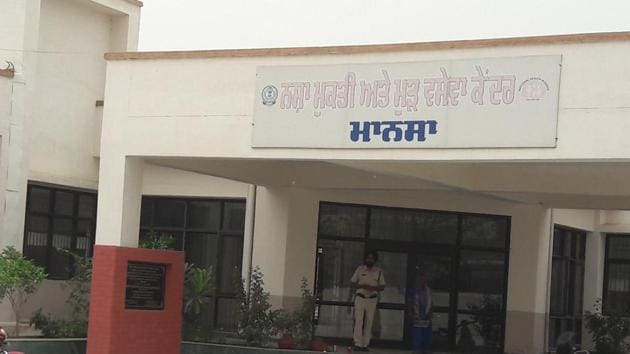 The staff managing the government de-addiction centre at the district headquarters claims the authorities are pressurising them to bring patients to ensure they get their salaries in a time-bound manner.
If it is was not enough, they are finding it difficult to monitor the behaviour of addicts once they have undergone treatment in the absence of an official phone.
And calling from their personal mobiles for the purpose not only burns a hole in their pockets but it has also become a source of trouble for them as their phones keep ringing even during the holidays.
Jasdeep Kumari, the lone counsellor posted at the centre, said the district administration has repeatedly ignored their requests to get them a landline phone for the purpose.
HAVEN'T RECEIVED SALARY FOR TWO MONTHS
The centre's 16 employees comprising the counsellor, a cook and the helping staff have not received their salaries for the last two months.
"We are asked to bring in more patients. It is the job of the district administration to motivate addicts to join the centre," said Jasdeep.
Another staff member, who wished not to be named, said they have to travel to far-flung areas to hold drug awareness camps for which they are not provided any conveyance or allowances.
The staff has been recruited through a private company while some of them come under the district level de-addiction society.
LIQUOR SHOP NEAR CENTRE
A liquor shop is situated opposite the rehabilitation centre. Moreover, it has become a landmark to locate the centre. Despite residents' repeated demands to relocate the shop, it continues to run from there only.
DC DENIES ALLEGATIONS
Mansa deputy commissioner Dharam Pal Gupta said the staff can monitor patients after treatment by using their personal mobile phones. "It is not a big issue and the staff can easily contact the patients through their personal mobile phones. A landline telephone will be installed soon. Their salaries will also be credited."
Personalise your news feed. Follow trending topics