HT Analysis: Welcome of Dera Sacha Sauda 'premis' into Sikh fold an act in haste
The call came on a day after Sirsa-headquartered dera chief Gurmeet Ram Rahim Singh was sent to jail for 20 years after his conviction for raping two of his woman disciples.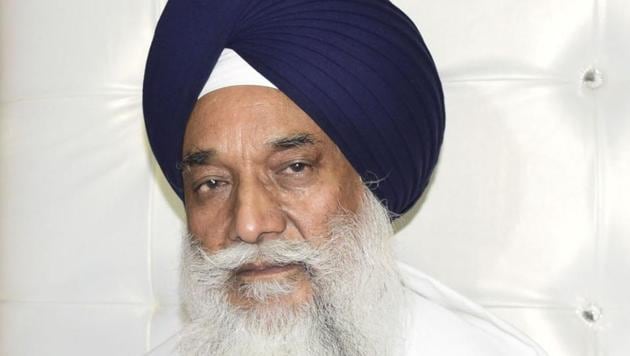 Updated on Sep 01, 2017 09:45 AM IST
The Akal Takht jathedar has shown haste for the second time.
On Tuesday, welcoming the followers of Dera Sacha Sauda back into the Sikh fold, Giani Gurbachan Singh, head of the highest temporal seat of Sikhism, said it would be a 'ghar wapsi' (homecoming) for them.
"Sikhs are a huge community, much bigger than any dera. There are Shiromani Gurdwara Parbandhak Committee (SGPC)-run schools and colleges where their children can get education. The SGPC also has schemes to help the downtrodden and needy," he said.
The call came on a day after Sirsa-headquartered dera chief Gurmeet Ram Rahim Singh was sent to jail for 20 years after his conviction for raping two of his woman disciples.
Social boycott of dera followers
In 2007, the then Akal Takht jathedar Giani Joginder Singh Vedanti had issued an edict for a social boycott of dera followers after Ram Rahim imitated Guru Gobind Singh, the tenth master of Sikhs.
Now when the dera chief has been jailed, the incumbent jathedar says his followers, also called 'premis', are target of ridicule, in panic and need a hand-holding.
However, the questions that arise in the minds of Sikhs are: Is it an apt time for the Akal Takht jathedar to welcome them back? Does the edict of 2007 stand withdrawn? Are the affairs at the highest temporal seat of Sikhs run in an arbitrary manner?
"The call to the dera followers comes in haste, and is absolutely wrong. We are welcoming those who are 'patit' (fallen) and had intentionally renounced the Sikhism," Pirthipal Singh Kapur, a Sikh scholar said while talking to HT.
He said such welcome calls are not in conformity with the Sikh traditions.
Also read | 'Ram Rahim's conviction humiliates Akal Takht jathedar who pardoned him in 2015'
Jathedar defends
"They (premis) may accept my call or not, but I feel it appropriate to give a message that those who have gone to the unscrupulous deras can come back into the (Sikh) fold. I think there's no haste in welcoming as they are in panic and worried," Giani Gurbachan Singh told HT over telephone.
Reacting to the call to join the Sikh fold, Jora Singh, head of Dera Sacha Sauda's Punjab headquarters at Salabatpura (in Bathinda), said the current situation will expose those dera followers who have double standards.
"We are still with the dera. Some people are mistaken that our faith has shaken. That will not happen," he said.
Akal Takht's earlier flip-flop
Earlier in September 2015, a flip-flop by the Akal Takht in giving pardon to Ram Rahim (for his act of imitating the tenth Sikh Guru) and withdrawing the pardon three weeks later was much criticised.
Then, Delhi Sikh Gurdwara Management Committee (DSGMC) president Manjit Singh GK had said the jathedar acted in haste in giving pardon and later revoking it.
Giani Gurbachan Singh has clarified that the 2007 hukamnama can't be withdrawn, because "to withdraw a hukamnama, forgiveness had to be sought and in case of dera (Sacha Sauda), there's no scope now."
Cancelling the edict of 2007 and welcoming dera premis are two different things, he maintained. The premis come from different religions and castes.
Supporting the Akal Takht jathedar, SGPC president Kirpal Singh Badungar had announced of intensifying 'dharma parchar' to ensure homecoming for "misled Sikhs" and initiate a dialogue to contact dera followers.
Close Story