Mansa MLA bats for cattle pound in waterlogged fields
Updated on Oct 21, 2017 10:43 AM IST
However, the farmers have urged the district administration to first resolve the issue of waterlogging before investing in any cattle pound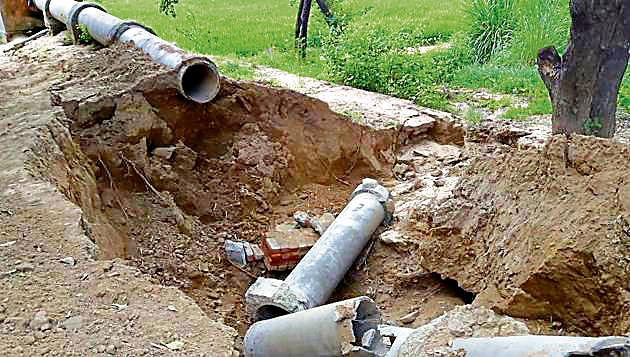 While farmers in Mansa are looking for some solution to natural waterlogging and upward seepage of groundwater in their fields, Aam Aadmi Party (AAP) MLA Nazar Singh Manshahia has urged the district administration to set up a cattle pound in such fields.
Earlier this month, Manshahia had warned the district deputy commissioner (DC) of a citywide shutdown if the stray cattle menace is not controlled within ten days — a deadline that ended last week.
In a meeting with the DC, the AAP leader came up with the cattle pound proposal. "Farmers claim that around 100 acres of agricultural land remains submerged in the district due to natural waterlogging and can't grow any crop there."
He added, "I proposed to the DC that farmers were willing to sell their land for cheap rates and we can set up a cattle pound to get rid of stray animals. The DC has ordered the tehsildar to consult farmers in this."
Under the previous SAD-BJP government, the drainage department had worked on a lifting scheme wherein a motor pump was installed to drain out water from the fields to the nearest water body. However, most of these pumps are now dysfunctional due to which around 1,000 acres of standing crop of cotton and paddy were submerged in water, leaving farmers in financial stress.
Meanwhile, the farmers have urged the district administration to first resolve the issue of waterlogging before investing in any cattle pound.
Deputy commissioner (DC) Dharam Pal Gupta said, "We are considering the MLA's proposal for a cattle pond on the waterlogged fields or a waste management plant as the other option given by him."
Personalise your news feed. Follow trending topics