Nanak Shah Fakir row: Review panel that cleared movie was formed under pressure, says SGPC member
Senior SGPC member Rajinder Singh Mehta said the movie was cleared on Sikka's request, who had promised to show the final print after removing objections. But he betrayed the SGPC by not showing the revised version of the movie before releasing it.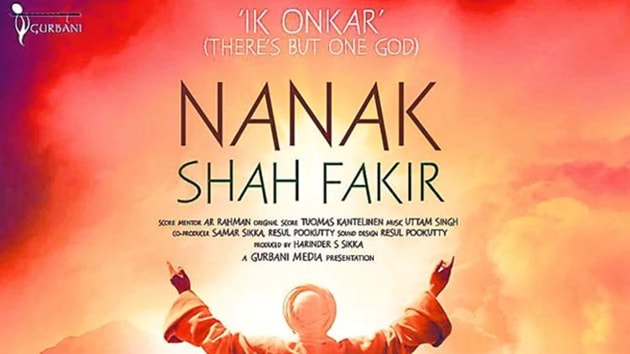 Updated on Apr 17, 2018 05:10 PM IST
Facing flak from Sikh bodies, the Shiromani Gurdwara Parbandhak Committee (SGPC) said the second sub-committee that gave clearance to controversial movie 'Nanak Shah Fakir' was constituted under pressure from some influential persons.
After Sikh hardliners, including the Dal Khalsa, questioned the role of SGPC in the controversy at a function held here on April 13, senior SGPC member Rajinder Singh Mehta repeatedly said movie producer Harinder Sikka approached some politicians to build up pressure on the apex religious body of the Sikhs to re-review the film.
The SGPC gave clearance to the movie on May 13, 2016, on recommendations of second sub-committee, and it was to be re-released on April 13 this year. But the Akal Takht banned the movie and excommunicated Sikka following which he decided not to release it in Punjab despite getting a green signal from Supreme Court.
The SGPC has so far constituted three sub-committees for the movie, which was first scheduled to be released in April 2015, but Sikka withdrew it after facing stiff opposition from Sikh bodies. Mehta has been member of all three sub-committees.
In the speech, recording of which is available with HT, Mehta said the first sub-committee, comprising him, SGPC senior vice-president Raghujit Singh Virk and Roop Singh, rejected the initial version of the movie after watching it at Sikka's residence at Delhi in 2015. The Then SGPC president Avtar Singh Makkar was also present, he said.
"After rejection, some people started recommending re-review of the movie through the SGPC president and Akal Takht jathedar. As a result, another sub-committee was constituted in which Roop Singh was replaced with the then chief secretary Harcharan Singh. The job of this committee was to make Sikka aware of the objections so he can remove them before the release," said Mehta.
"The movie was cleared on Sikka's request, who promised that after removing objections, he will show the final print to the SGPC. But he betrayed the SGPC by not showing the revised version of the movie before releasing it," said Mehta, adding that the SGPC is being defamed.
Another SGPC official, who was part of the process to clear the movie, said Sikka approached SGPC president Sukhbir Singh Badal and senior Akali leader Sukhdev Singh Dhindsa to build pressure on the apex gurdwara body.
Close Story
Personalise your news feed. Follow trending topics