3 drug addicts jump off moving train in Punjab fearing police action, 2 dead
Updated on Nov 18, 2017 05:38 PM IST
While the GRP claimed they jumped off the train after noticing the presence of police personnel on the train, the survivor said the cops forced them to jump off the train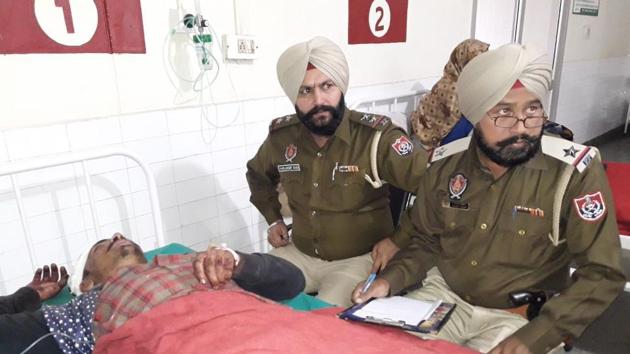 Three youths, allegedly under the influence of drugs, jumped off a moving train in Mansa on Friday afternoon. Two of them lost their lives while the third was injured.
The government railway police (GRP) said the three youths hailing from Bathinda, identified as Baggi Singh, Deepu Singh and Gurpreet Singh, were on board the Abha Toofan Express and they jumped off the train near Bareta town.
While Baghi and Deepu were killed in the accident, Gurpreet sustained a head injury and was admitted to the civil hospital at Mansa.
While the GRP claimed they jumped off the train after noticing the presence of police personnel on the train, injured Gurpreet said the cops forced them to jump off the train.
Bathinda GRP SHO Harjinder Singh said, "The three of them were coming from New Delhi and were under the influence of drugs. They jumped off the train as they were scared by the police."
Gurpreet and his two friends were found lying on the railway track near Dariyapur village in Budhlada.
The SHO claimed that a small packet of drugs was also recovered from spot.
However, injured Gurpreet said, "We had boarded the train from New Delhi and had consumed drugs in the train. Near Bareta railway station in Mansa, three cops boarded the train and started checking our tickets. The cops started threatening us since we were under the influence of drugs. The cops forced us to jump off the train."
The police are yet to record Gurpreet's statement.
Personalise your news feed. Follow trending topics