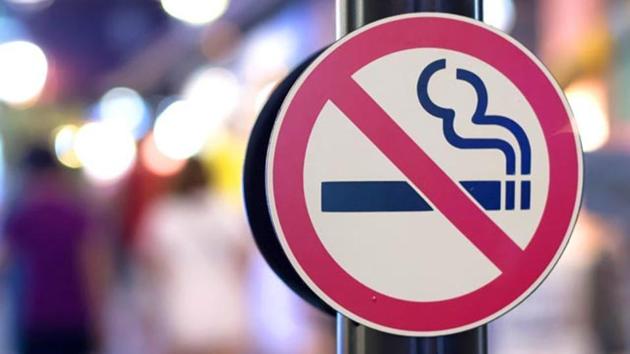 'Tobacco-free Punjab' campaign loses sheen in one-month
Numbers speak: Health department issued 4,321 challans across state in May; number reduced to 1,715 in June
UPDATED ON AUG 20, 2017 10:48 AM IST
The tobacco-free Punjab campaign launched by health minister Brahm Mohindra has lost its sheen in just one month. The campaign launched in May has witnessed a sharp dip in the number of challans issued as of June.
As per sources, "The health department in coordination with other government departments issued a total of 4,321 challans in May."
As per sources, the challans were issued in 22 districts of the state and a fine of Rs 2.65 lakh was collected. In June the number of challans reduced to 1,715 generating Rs 93,685 fine, said sources.
As per the data, Gurdaspur district leads in the state with 719 challans and Rs 20,890 fine in May. In June the district generated 221 challans and Rs 6,850 fine.
Hoshiarpur remained on the second spot with 362 challans in May and 190 in June followed by Jalandhar with 210 in May and 157 challans in June. In Kapurthala district, the health department in coordination with other departments issued 292 challans during the month the campaign started reducing to 87 in June. Moga was on the last spot with 93 challans in May going down to 16 challans in June.
During May, five districts collected a fine above than Rs 20,000 while in June only two districts crossed the mark of Rs 12,000. A senior official said, "Every district tried its best in May to impress the minister with maximum numbers but the same did not happen in June which shows clear negligence on their part." Due to lack of will on the part of government departments, police, roadways and education, the drive has become a paper tiger, said the official.
According to the official, Section 4 of Cigarette and Other Tobacco Products (COTPA) Act prohibits smoking in public places to protect people from passive smoking. Passive smoking can cause health problems including heart diseases, lung cancer, severe asthma attacks including other diseases among adults and children. At present, a fine of up to Rs 200 is imposed for public smoking.
Notably despite a ban on the sale and consumption of tobacco products, primarily cigarettes, within a 100-yard radius of schools and educational institutions, the sale of such substances continues unabated around such places.
Close