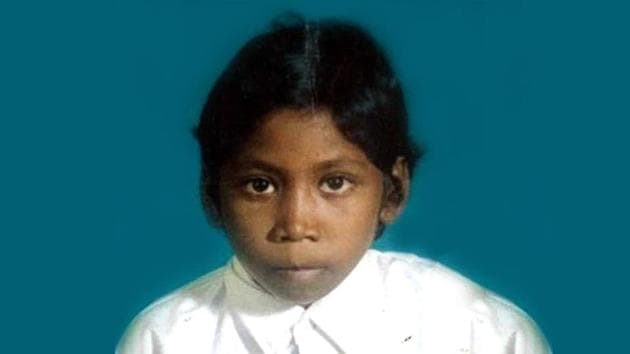 Jharkhand girl's 'starvation death': Mother attacked for 'defaming village'
Koili Devi, whose daughter starved to death after ration card was caught in tech glitch over Aadhaar, apparently travelled eight kilometers from her village Karimati in Jharkhand's far-flung Simdega district to seek shelter at the home of an activist.
UPDATED ON OCT 22, 2017 11:03 AM IST
A Jharkhand woman, whose daughter allegedly starved to death last month because the family's Aadhaar and ration cards weren't linked, was attacked by villagers, activists and local sources said on Saturday.
Koili Devi apparently travelled eight kilometers from her village Karimati in Jharkhand's far-flung Simdega district to seek shelter at the home of an activist, Taramani Sahu, in Patiamba village in Jaldega block on Saturday morning.
"I was in Ranchi when my family called me to say Koili Devi had arrived at my home after her family was attacked for defaming the village," Sahu told Hindustan Times.
Koili Devi's11-year-old daughter, Santoshi Kumari, died on September 28 after allegedly starving for four days because her family was struck off the government welfare rolls for not linking their ration card with Aadhaar. The family had not received any ration since February after their ration card was allegedly cancelled due to a failure in Aadhaar seeding, but subsisted on doles and the midday meal Santoshi would get at her school.
The allegations surfaced this week and sparked outrage, forcing the government to order a probe. The local administration has denied that starvation killed Santoshi and claimed that she was suffering from malaria. State food minister Saryu Roy has also said that Aadhaar cards weren't necessary to get rations.
Simdega deputy commissioner Manjunath Bhajantri confirmed that he had received complaints that Koili Devi was attacked and asked the police to provide security to her family.
"Although villagers have said that no such incident occurred in the village, we are providing necessary security to the family," Bhajantri told Hindustan Times. Koili Devi returned to the village after police protection was provided. She alleged the local ration dealer, whose licence was cancelled after the controversy surfaced, orchestrated the attack along with some other villagers, said activists.
Read more: Central team to probe death of Simdega girl: Union minister Paswan
Koili Devi also disputed the district administration's report that fixed malaria as the cause of Santoshi's death, saying she never gave her thumb impression on the document, as claimed by the three-member probe team.
"My daughter did not die of malaria, she was crying for rice while breathing her last. I have not given my thumb impression on any such report saying that she died of malaria," she was quoted as saying by activists. Bhajantri said that he would have to verify the allegations as he wasn't a part of the three-member team.
A local government health worker was also suspended, triggering allegations that the action was motivated by a video that showed the Auxiliary Nurse Midwife (ANM) Mala Devi as saying that she didn't know that Santoshi was suffering from any disease. Bhajantri said Mala Devi was suspended after the administration found "she did not perform her duties properly".
The state government has pushed for Aadhaar seeding for all welfare schemes in line with the Centre's plan of using the controversial 12-digit biometric identity number to weed out fakes and duplicates from welfare rolls. Last month, the administration declared that 1.1 million people had been struck off the rolls as fakes or duplicates.
But activists have flagged a number of implementation snags with the seeding process, especially in far-flung areas with feeble internet penetration, and say genuinely poor people might be denied their entitlements because of the rush in seeding. The Supreme Court has repeatedly said the Aadhaar number could not be made mandatory to access benefits.
Close