Malaria forcing jawans to pull out of anti-Maoist operations in Jharkhand
At least a dozen police personnel engaged in anti-Maoist operations in Burha Pahar region have been admitted to Garhwa district hospital after getting malaria.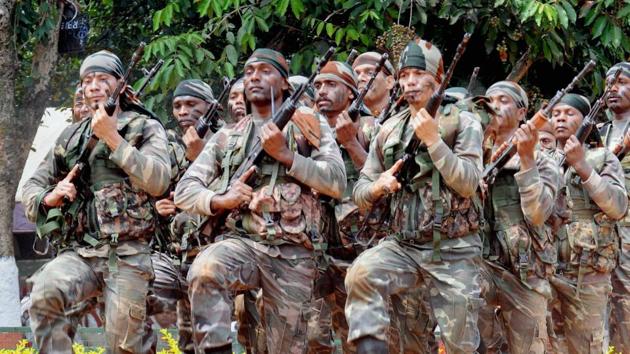 Published on Nov 16, 2017 04:20 PM IST
Around 10 members of a 2,000-strong contingent of Jharkhand police and paramilitary forces had to be taken to hospital over suspected malaria infection, weakening a major anti-Maoist campaign in a thick, forested region said to be the region where the ultra's top cadre is holed up.
The operation — jointly by Jharkhand police and the Central Reserve Police Force —in Burha Pahar region, around 200 km northwest of capital Ranchi, began mere days ago before the men were taken in ill with fever, according to sources.
Confirming the development, Garhwa superintendent of police, Md. Arshi told Hindustan Times, "Around 10 men were referred for treatment at the Sadar hospital, few have also been discharged after treatment."
While Garhwa district civil surgeon Dr. T Hembram refused to give the exact number of personnel who have been admitted at the hospital, he said the personnel are being given the best medical attention.
"Few of them have been confirmed PF positive (brain malaria). Medically, nobody is critical but in case of the forces we admit them as a precautionary measure," the civil surgeon said.
Several government and parliamentary panel reports have shown that more personnel have died of medical ailments such as heart attacks, depression and mosquito-borne fever like Malaria over the past few years than being killed in combat with the red ultras.
A top Jharkhand police official described it as a 'necessary evil' which cannot be avoided and the forces take all possible measures to check its side-effects.
"Some of the areas in the state are Malaria-prone, especially the forested areas. For example, the Saranda belt was Malaria-prone. During operation in that area, the forces were provided with proactive medicines. Despite that if forces take ill, we provided immediate medical attention," the police official said.
Close Story