Kabali is an emotional roller-coaster with enough Rajinikanth swag
A fan opens his heart and writes a fan post on what he liked in Kabali and what it means to be a Rajinikanth fan.
regional movies
Updated: Jul 22, 2016 20:21 IST
Last year, Lingaa was a surprise dampener in the arsenal of Rajinikanth blockbusters. It was hastily done, shoddily directed and performances were half-baked to say the least. This time around, there was a promise of a good story, a serious director who had proved his worth with two critically-acclaimed films and Rajinikanth acting his age. Expectations, therefore, were naturally super-high for Kabali. After all, we're getting to see Rajini in one of his avatars we fell in love with - the don. A don who exudes style like none another, a Baasha who's greyed with grace.
When fans queued up for Lingaa, he expressed with full emotion about what they meant to him, that he is what he is because of them. The film didn't live up to their expectations. But here we were, once again, queuing up at 3:30 am for that special darshan of the first-day-first-show.
Read: Kabali review | Rajinikanth sheds heroism in this painfully slow emotional drama
Rajinikanth plays a don who takes up the cause of Tamils in Malaysia in Kabali. (Kabalipage/Facebook)
Drums beating, frenetic dancing, hundred-wala and thousand-wala crackers bursting, packets of milk being poured on larger than life cut-outs of Thalaivar… even before the Sun had risen. None of us probably even slept through the night. This encapsulates what he means to his fans, and this is really something that even the ones who haven't ventured into this territory of madness should experience at least once in their lifetime.
Watch: The different looks of Rajinikanth over the years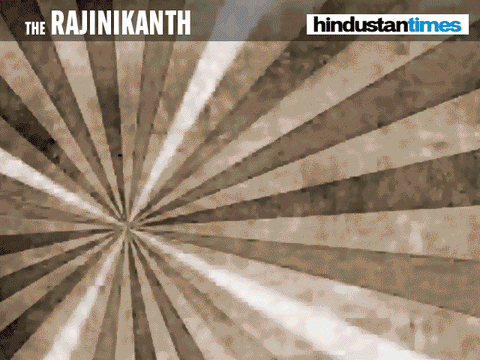 Flash-forward to the movie: it didn't disappoint, it played to the expected emotional roller-coaster that the teasers had prepared us for. For the hardcore fanatic, it's filled with enough Rajini swag to generate those goosebumps that they yearn for - the stylish walks, the slick suits and the signature head-throwback-plus-laughter and yes, the Rajini punch dialogues (what would we do without them?).
Read: Rajinikanth is ultimate, say fans after first shows across India
The three female actors in the film -- Radhika Apte, Dhansikaa and Riythvika -- do justice to their roles. (Kabalipage/Facebook)
Pa Ranjith has paid great attention to his characters' sense of fashion, his cinematographer Murali has a splendid eye (be it the rural expanse or the urban sprawl of Malaysia) and the scenes proceed with gripping pace. For once, we have the soundtrack (a brilliant piece of work by Santosh Narayanan) that fits seamlessly into a Tamil film rather than being made for those sudden cuts to exotic Swiss mountains for a leg shake or two with colourful props in the background. It cannot be stressed enough how important the background score was for this movie. Ranjith doesn't seem to play into that sort of nonsense and chooses instead to focus on his storytelling. Which is not to say it was flawless. Yes, we loved seeing the retro Rajinikanth in the flashback bits but one really wonders whether it needed to be that long. The three female roles - played by Radhika Apte, Dhansikaa and Riythvika - have done justice to their characters. We wish we could say the same for the antagonists, they really needed more work to create an impact.
Read: Who's the biggest Rajinikanth fan in Mumbai?
Rajinikanth fans pose with his cut-out ahead of Kabali's screening in Mumbai on Friday. (HT Photo)
Overall, Kabali has been definitely a different offering for audiences. For fans of Rajinikanth, though, it has been a much-needed comeback for their superstar. Here's expecting the best for 2.o!
Watch: How fans aced some of the famous 'Rajini-isms'
The author is a co-founder of Ordook, a DIY meal kit delivery service based in Chennai.