Show him the curve: US rapper wants to launch satellites to prove Earth is flat
Updated on Sep 27, 2017 06:08 PM IST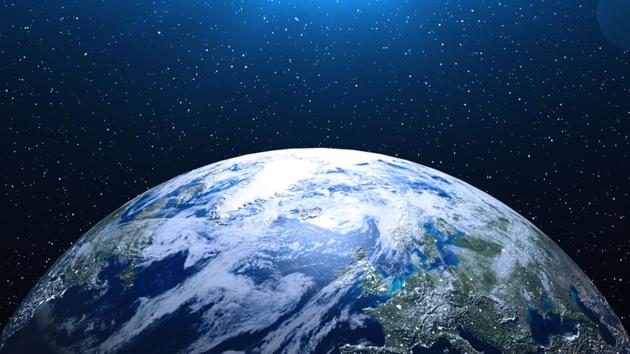 Hindustan Times, New Delhi |
HT Correspondent
American rapper B.o.B, whose name is Bob Ray Simmons, has started an online fund raiser to launch satellites so he can finally gather evidence that the Earth is flat.
Simmons believes the Earth is flat and not spherical, contrary to scientific proof and Aristotle's findings.
Simmons' petition on GoFundMe website -- titled 'Show BoB The Curve' -- appeals people to support him in purchasing the satellites and help "find the curve". The goal is to reach $1 million and the rapper has collected over $2,600 in five days.
The appeal has been shared more than 2,000 times on social media too.
The proponents of this theory call themselves 'Flat Earthers' and there are several groups, including The Flat Earth Society that say the Earth's surface doesn't curve. Some believers also claim NASA guards the edge of the world to prevent people from falling off it.
The description on Flat Earth Society's website says it is "a place for free thinkers and the intellectual exchange of ideas" which "hosts information and serves as an archive for Flat Earth Theory".
This isn't the first time the 'Nothin' on You' star has raked up this year. Last year, he was embroiled in a Twitter spat with astrophysicist Neil deGrasse Tyson who succinctly countered Simmons' claims by explaining the science behind not being able to see the curve.
"The cities in the background are approximately 16 miles apart," Simmons tweeted last year, triggering a torrent of debate with: "Where is the curve? Please explain this".
NBA star Kyrie Irving and actor Tila Tequila have previously admitted to believing the Earth's is not round.
If NASA's images of the Earth looking like a ball from space weren't proof enough, Greek philosopher Aristotle had written 2000 years ago: "Again, our observations of the stars make it evident, not only that the Earth is circular, but also that it is a circle of no great size. For quite a small change of position to south or north causes a manifest alteration of the horizon," the BBC reported.
Aristotle meant that if our planet was flat, all stars would be visible from land at any point of time because the southern and the northern hemisphere wouldn't be alternating between day and night.