'Indecent obsessions': A peek into life as a kleptomaniac, compulsive liar
Aug 20, 2017 11:25 AM IST
As friends desert you and family stays away, it can be a lonely battle for those compelled to take things, tell lies.
When Prathamesh Dandekar* was 22, he stole a ballpoint pen from a colleague's desk. He didn't need it and never used it. A few days later, he noticed a stapler lying in the lounge area of the call centre where he worked, and pocketed it.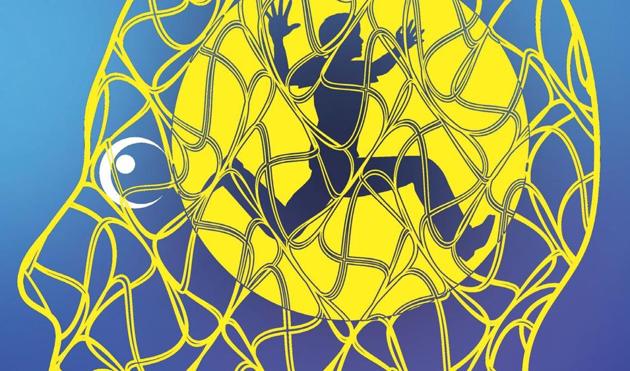 Pencils, erasers, sharpeners, notepads, paper clips, even stapler pins – over the next nine years, Dandekar would stockpile stationery he never really wanted, and certainly did not need.
"It was a tick that'd be the death of me if I didn't deal with it. I dreaded waking up every day, knowing what was to come," recalls the 38-year-old, now a Hyderabad-based area sales manager with an online retailer. "Whether it was the office, a cousin's house, or a party, I'd flick mundane stationery even though I didn't want to, and risk going downhill in the eyes of my friends and family."
And go down he did. Dandekar was eventually ushered into his manager's cabin at his last workplace. Some of the pens that had gone missing were expensive. People were upset and suspicion against him had mounted. CCTV footage proved to be the clincher.
"It took that degree of public humiliation for me to seek help. I had lost most of my friends by then, because they realised I had been taking things from their homes," Dandekar says. "My family didn't want to go out with me. It got so bad that I wanted to either chop my hands off or commit suicide."
Dandekar pulled through with 18 months of psychiatric counselling, cognitive behavioural therapy (CBT) and medication.
The therapy included multiple group sessions with his family and two best friends, where the therapist explained what kleptomania was and worked to convince them that he wasn't just a thief.
He has not stolen anything in seven years, he says. But for many like him, suffering from an impulse control disorder (ICD) can be lifelong agony.
Stealing the show
Deepika Padukone has talked about depression. Celebrities at home and abroad discuss battles with bipolar disorder, eating disorders, and ICDs such as drug or alcohol addiction.
Twitter was awash with appreciation recently when Michigan-based web developed Madalyn Parker's request for a mental health time out got an empathic response from her boss.
The stigma is fading as they speak up.
Yet those with conditions such as kleptomania (also an ICD) and compulsive lying – which is rare, but co-morbid with anxiety and depressive disorders – find themselves in a hostile environment.
Despite the person's clear need for help, prevailing attitudes are very intolerant, says Dr RC Chandrasekhar, a senior professor of psychiatry at NIMHANS [the National Institute of Mental Health and Neurosciences] for over three decades, who now consults at Bangalore's Samadhana Counselling Centre.
Dr Chandrasekhar recounts the time a woman was brought to his centre by her in-laws and parents, who'd taken to hitting her "to set her right".
This compounds the patient's internal struggle.
"Kleptomaniacs have tremendous self-loathing and even depression, because they are at the mercy of impulses," says Mumbai-based psychiatrist Dr Pavan Sonar, who has treated 30 cases of kleptomania.
He recalls a patient who, on her first visit, stole a paperweight from his office. She was so ashamed, she doubled over and pleaded for help.
"As an ICD, kleptomania is repeated engagement in stealing – mostly to release anxiety," says Dr Chandrasekhar.
Pack of lies
In 2005, Mahender Khatri*, 42, was forced by his family into the cabin of Dr Rakesh Pal Sharma, a Kurukshetra-based counsellor who headed the department of psychiatry at Chandigarh's Government Medical College & Hospital.
Khatri's decades of weaving elaborate stories – to the extent of posing as a government employee and a doctor – had led to him committing frauds.
"He once posted a job selection letter to his own sister, even marking the correspondence with faked seals of that particular institute. When she went to the place, she was told they'd never sent her any letter," reveals Sharma. "Although Khatri would feel miserable after, he'd get gratification while lying and backing up lies with more lies."
Khatri, says Dr Sharma, was saved from legal repercussions due to the intervention of his parents, neighbours, and Sharma himself. It also helped that most people in the area "knew something was off with him, but were not sure what".
It took a combined therapy approach of pharmacotherapy, behavioural therapy and back-to-basic procedures such as pairing undesirable behaviours with unpleasant outcomes to deter Khatri from lying. Finally, after nearly seven months of daily sessions, Khatri showed a marked disinclination to lie and went on to bag a job in a local factory.
Khatri became a case study for pseudologia fantastica or pathological lying in a 2007 case report in Delhi Psychiatry Journal. But, Dr Sharma says, there's little consensus on habituated lying even among psychiatrists.
Lying, whether pathological or compulsive (see box for differences), is more pilloried than kleptomania. Its common association with sociopathic, even psychopathic behaviour, means those who need help hardly seek it for fear of being further ostracised.
"Pathological lying isn't mentioned as is in DSM 5 because it's an umbrella term comprising several disorders," explains Dr Sharma. "It's associated with personality disorders, but also with imposter syndrome (as with Mahender Khatri), factitious disorder (feigning or exaggerating physical or mental illness for no clear motive), and malingering (lying for a motive)."
Where do we go from here?
What differentiates kleptomania and compulsive lying from other mental health problems is that they traverse a grey line between the 'acceptable' and 'unacceptable'. If left undiagnosed and untreated, both behaviours may veer into illegal territory, to the despair of the very people who are victims to them.
"There are no Indian statistics on both conditions because there's just not enough information. Why? Because the stigma is so great, people are afraid to come forward and do something about it," concludes Dr RC Chandrasekhar. "The only way to change this is to bring these disorders into popular discourse."
(* Names changed on request)
"Exciting news! Hindustan Times is now on WhatsApp Channels
Subscribe today by clicking the link and stay updated with the latest news!"
Click here!