Chelsea owner Roman Abramovich has received Israeli citizenship: Israeli ambassador
Chelsea FC owner Roman Abramovich has received Israeli citizenship, the Russian is now likely the richest man in the country.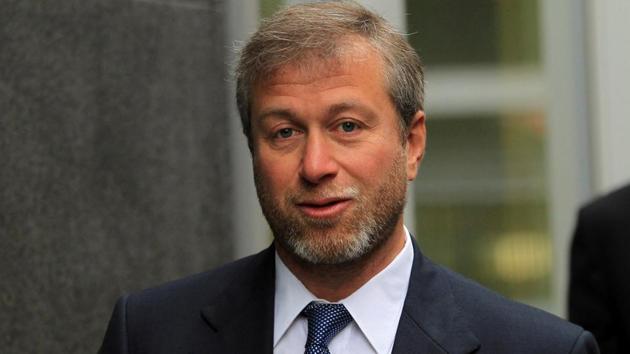 Updated on Jun 01, 2018 09:59 PM IST
Agence France-Presse | By Agence France-Presse
Chelsea football club's Russian owner Roman Abramovich has received Israeli citizenship and is now living there, Israel's ambassador to Russia Gary Koren confirmed on Friday.
"He has completed the process as far as I know and has moved and is living in Israel and has received an Israeli passport," Koren said in a Russian-language interview with the Echo of Moscow radio station.
Previously Israeli media reported that the Jewish billionaire had flown into Israel and received a national identity card.
Asked if the 51-year-old Abramovich is now Israel's richest man, Koren said: "Well probably, I don't have such a list."
The Israeli diplomat stressed that Abramovich will receive a warm welcome, adding that he hopes the Russian will "invest at least part of his riches in our economy."
READ |Impossible to turn down Real Madrid? Not for me, says Tottenham Hotspur manager Mauricio Pochettino
"Maybe he will support Israeli football because in fact it's in a pitiful state," Koren said, citing Chelsea's success and adding wistfully: "If only we had a football team at such a level."
The announcement came after media reports that Abramovich, who bought Chelsea in 2003, was experiencing delays in the processing of his request for a new British visa.
Premier League giants Chelsea announced yesterday they had shelved plans for a new 60,000-seater stadium in west London due to an "unfavourable investment climate", raising questions in the British media about Abramovich's commitment to the club into which he has poured hundreds of millions of pounds.
The Kremlin this week downplayed the significance of reports that Abramovich was gaining Israeli citizenship, with President Vladimir Putin's spokesman Dmitry Peskov saying: "An entrepreneur receives Israeli citizenship. So what? It's his right."
Close Story