Sports Ministry to spend
₹

190 crore to prepare athletes for CWG, Asian Games
The Indian government has also cleared training and competition trips abroad for various contingents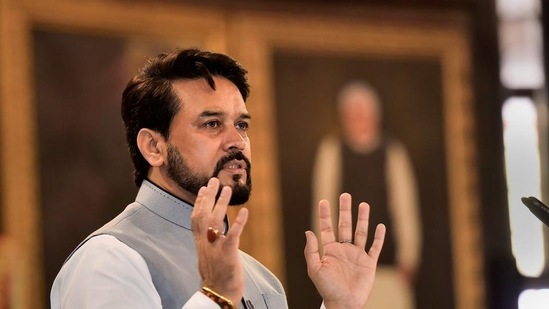 Published on Apr 04, 2022 10:17 PM IST
The sports ministry has earmarked ₹190 crore for preparing Indian athletes for the 2022 Commonwealth Games and Asian Games. The Annual Calendar of Training & Competitions (ACTCs) was finalised for 33 disciplines on Monday and Rs. 259 crore set aside as assistance to the National Sports Federations (NSFs).
"Of this, as much as Rs. 190 crore will be spent on athletes for their training, foreign exposure, equipment and support staff... The budget has been decided based on detailed discussions with 33 NSFs on their planned competition and training calendar for 2022-23," a sports ministry statement said.
Union sports minister Anurag Thakur said funds will not be a constraint for preparing the athletes and the ministry will provide all support.
Assistance to NSFs for organising national championships was raised to Rs.51 lakh for high priority, priority and traditional sports. For general category sports, it has been raised to ₹30 lakh from ₹22 lakh (earlier uniform for all categories).
To encourage NSFs to host more international events in India, assistance has been raised to Rs. 1 crore from Rs.30 lakh. "To attract qualified support personnel, remuneration has been raised substantially. Remuneration of sports doctors and doctors has been increased to up to Rs. 2 lakh per month from Rs.1 lakh per month and that of head physiotherapists and physiotherapists to up to Rs. 2 lakh per month and up to Rs. 1.5 lakh per month respectively, from Rs. 80,000 per month," the statement said.
Annual allowance for sports training kit has been doubled to Rs. 20,000 for national campers.
The ministry said it has "renewed the recognition of 38 NSFs for 2022 after examination of their Constitution/Memorandum of Association with reference to provisions of the Sports Code, 2011. Renewal of recognition of the remaining NSFs is under consideration."
Foreign exposure for athletes
The government has sanctioned ₹3.65 crore for international exposure trips for athletics and yachting teams.
A squad of 12 middle and long-distance runners, two coaches and one support staff will go on a training-cum-competition trip to Colorado Springs, USA from April 15 to June 6. 3000m steeplechase champion Avinash Sable, who has competed in the last two Olympics, is part of the contingent.
Another squad of 31 athletes, comprising 400m and 4x100m relay runners, will train in Antalya, Turkey from April 10 to June 6. That contingent includes Tokyo Olympians Amoj Jacob, Arokia Rajiv, Noah Nirmal Tom, Muhammed Anas Yahiya and Subha Venkatesan, who took part in relays, and top woman sprinter Dutee Chand.
The yachting team, consisting of 18 sailors—11 men and seven women—was cleared to train and participate in events in Spain and France this month. The international tour started on April 1 and is scheduled to run until May 1. Events are scheduled in Palma, Spain and Hyeres, France. The team has Tokyo Olympians Vishnu Saravanan, KC Ganapathy, Varun Thakkar and Nethra Kumanan.
Close Story
Personalise your news feed. Follow trending topics