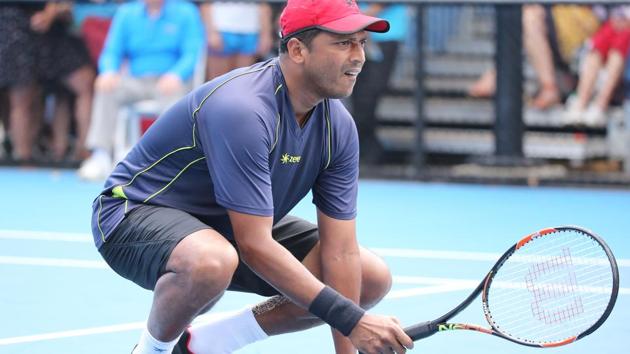 Mahesh Bhupathi back to the front for Indian Davis Cup team
Mahesh Bhupathi will succeed Anand Amritraj as India's Davis Cup non-playing captain after the tie against New Zealand in February 2017.
UPDATED ON DEC 23, 2016 10:25 AM IST
Mahesh Bhupathi is one of India's most prolific doubles players with 12 Grand Slam titles and is among a very few in the world to have a career Grand Slam in mixed doubles to his name.
Bhupathi, who was a member of the Davis Cup side from 1995-2011 and was a part of the side that reached the quarterfinal stage back in 1996, was the national champion in 1994 and 1995. Mahesh Bhupathi will become India's Davis Cup non-playing captain after February 2017.
Mahesh Bhupathi was also the first Indian to bag a Grand Slam title back in 1997 when he won the French Open mixed doubles crown with Japan's Rika Hiraki.
His pairing with Leander Paes was arguably the best doubles pair India has had in the recent past with the duo winning 12 ATP titles in 1997 and 1998.
He also won his first doubles Grand Slam title with Leander with the duo bagging the French Open and the Wimbledon in 1999. Bhupathi won the Padma Shri, one of India's highest civilian awards in 2001.
However, due to personal differences between them, the Lee-Hesh split soon after and chose different partners.
While their individual choices didn't matter much as they both won titles across the world, it severely hurt India's performances at the international level as their hatred for each other was for all to see.
In 2008, Bhupathi wrote a letter to the tennis federation stating he wouldn't like to be paired up with Leander and would prefer Rohan Bopanna in his place.
But the federation didn't pay heed to that and much to his dislike, the duo headed to the Olympics only to crash out in the quarters to Swiss legend Roger Federer and Stan Wawrinka -- the eventual champions. In 2011, the duo reunited for the Australian Open but fell to Bob and Mike Bryan in the finals.
Bhupathi won his last Grand Slam in 2012 with Sania Mirza, thus taking his overall mixed doubles Grand Slam tally to eight. Of his four doubles titles, Bhupathi had won three with Leander while he won his fourth with Max Mirnyi in the US Open back in 2002.
Bhupathi was also conferred with the Davis Cup Commitment award in 2013 by the AITA along with legends of the game like Jaideep Mukherjea, Leander Paes, Vijay and Anand Amritraj, Ramanathan Krishnan, Ramesh Krishnan and the late Premjit Lal.
.
Close