Monday motivation: Beginning her workout and Yoga routine for New Year 2021 with Utthita Hasta Padangusthasana, Malaika Arora leaves fans stunned over her sense of balance as she nails the tricky exercise move inside a swimming pool at sister Amrita Arora's Candolim Beach home in Goa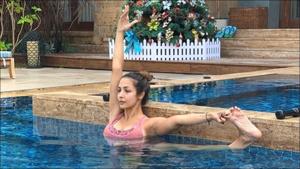 Updated on Jan 04, 2021 04:06 PM IST
Arjun Kapoor and Malaika Arora are in love with Amrita Arora's Goa house and have shared several pictures of the place from their vacation.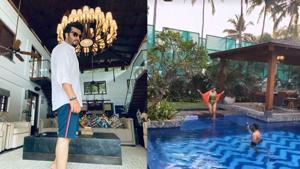 Updated on Dec 29, 2020 12:51 PM IST
Arjun Kapoor and Malaika Arora, who are in Goa with Amrita Arora to welcome the new year, have shared pictures from the vacation, on Instagram.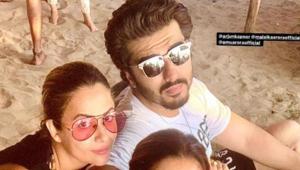 Updated on Dec 27, 2020 08:11 AM IST
Actor Kareena Kapoor Khan, who is expecting her second child with husband Saif Ali Khan, has revealed the 'myth' she used to believe in when she was pregnant with Taimur.

Updated on Oct 28, 2020 11:19 AM IST
Malaika Arora, who recently tested positive for the coronavirus along with boyfriend Arjun Kapoor, has shared a picture of her son, saying that she misses hugging him.

Updated on Sep 14, 2020 03:10 PM IST