The city of 160,000 people near Amsterdam has agreed to outlaw ads for intensively farmed meat on public places like buses, shelters and screens from 2024.

Updated on Sep 07, 2022 10:25 PM IST
A new study argues that because these foods are 'specifically formulated to replicate the taste, texture, and overall eating experience of animal products, they are a much more effective way of reducing demand for meat and dairy than simply encouraging people to cook vegetarian whole foods.

Published on Jul 30, 2022 09:19 AM IST
From the lynching of Mohammad Akhlaq in Uttar Pradesh in September 2015 to debates on providing eggs in mid-day meals in schools to municipalities ordering that meat shops be shut during Hindu religious festivals, meat eating has consistently courted political controversy.

Updated on May 25, 2022 01:04 PM IST
A division bench comprising Justice Pritinker Diwaker and Justice Ashutosh Srivastava further observed, "India is a country of great diversity. It is absolutely essential if we wish to keep our country united to have tolerance and respect for all communities and sects."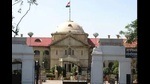 Updated on Apr 20, 2022 12:21 AM IST
By
JItendra Sarin
, Prayagraj
Omar Abdullah said if majoritarianism is the logic behind the meat ban in South Delhi, then in J&K every non-Muslim resident or tourist should be banned from eating in public as Muslims don't eat between sunrise and sunset.

Published on Apr 06, 2022 09:02 AM IST