Uttar Pradesh, Karnataka, Maharashtra, Kerala and Odisha, in that order, witnessed the highest number of such offences against kids, the report said.

An expert, speaking to news agency PTI, blamed the coronavirus pandemic and the resultant school closures and social isolation coupled with anxiety among elders for aggravating the mental health issues among children.

Written by Shubhangi Gupta | Edited by Meenakshi Ray
, Hindustan Times, New Delhi
The Capital reported the maximum 4,445 cases in the economic offences category. In absolute numbers, cases of such crime dropped in Delhi in 2020, compared to 4,817 in 2019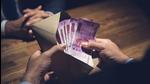 The 2020 crime statistics have to be read in the context of the pandemic and any comparison with past or future reports should be done with adequate caution.

By
Abhishek Jha
,
Vineet Sachdev
, Hindustan Times, New Delhi