NIA's move came on the directions of the Centre after one Sathik Batcha, a resident of Needur in Tamil Nadu, and four of his associates were arrested in February this year, officials familiar with the matter said. Batcha, also known as Saddiq Basha, is a covert sympathiser of the IS ideology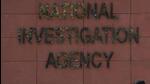 Updated on May 16, 2022 06:21 AM IST
By
Neeraj Chauhan
, New Delhi
A senior police official said information about the Gorakhnath temple attack case in Uttar Pradesh is already being shared with the NIA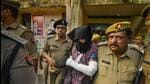 Updated on Apr 18, 2022 04:43 AM IST
Many accused in 37 UAPA cases have been languishing in jail pending trial since 2013, the Delhi high court was told by the administration.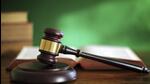 Updated on Mar 05, 2022 01:56 AM IST
The NIA is investigating a case where forged Indian identity documents are being procured by "active cadres" of Sri Lankan Tamil separatist group, LTTE, to use a bank account here to revive its activities, officials said.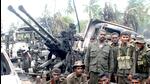 Updated on Jan 27, 2022 04:37 AM IST
By
Neeraj Chauhan
, New Delhi
The Supreme Court noted that the charges against the 74-year-old accused "are undoubtedly serious but the charges will have to be balanced with certain other factors like the period of incarceration".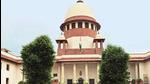 Published on Dec 01, 2021 11:06 PM IST