Prime Minister Narendra Modi on Wednesday said that the upcoming ropeway project in his home constituency Varanasi is an "amazing confluence of faith and technology".

Published on Mar 29, 2023 10:38 PM IST
Give yourself a break from the chaotic life and hustle and bustle of metro cities, by travelling to these beautiful Indian destinations that are rich in greenery and are unaffected by urbanisation.

Updated on Nov 05, 2022 05:29 PM IST
If you are a fan of road trips then consider these 5 most beautiful and picturesque routes in India for your next road trip vacation.

Published on Aug 22, 2022 04:27 PM IST
Do you wish to wake up to the sound of birds chirping in the morning or are you willing to spend the entire day in the woods and hear a lion roar at midnight? Then here is a list of perfect jungle getaways for you.

Published on Aug 13, 2022 05:52 PM IST
Despite Earth recording its shortest day this year on June 22, Scientists say that the speedup has been enigmatically slowing down since 2020.


Updated on Aug 08, 2022 02:17 PM IST
Around 47% of a survey's Indian respondents felt more productive at work with a shorter commute time, and 48% preferred a shorter commute so they don't get tired.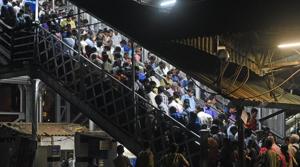 Updated on Jun 12, 2018 05:03 PM IST
Press Trust of India |
Press Trust of India