Ranveer Singh-Deepika Padukone wedding: 5 best places in Lake Como, Italy
Nov 12, 2018 06:16 PM IST
Ranveer Singh-Deepika Padukone wedding will take place at a historic villa in Lake Como. If you get the chance to go to the holiday hotspot in Northern Italy, don't miss out on these places.
Ranveer Singh and Deepika Padukone have said that their wedding ceremony on November 14 and 15 was going to be small and intimate. But that doesn't mean the two lovebirds couldn't get a piece of history to make their big day that much more special. The actors have reportedly rented the historic and stunning 18th century mansion, known as Villa del Balbianello, in Lake Como, Italy to be the location of their two wedding ceremonies -- a Konkani ceremony, followed by a Sindhi one -- in front of their nearest and dearest.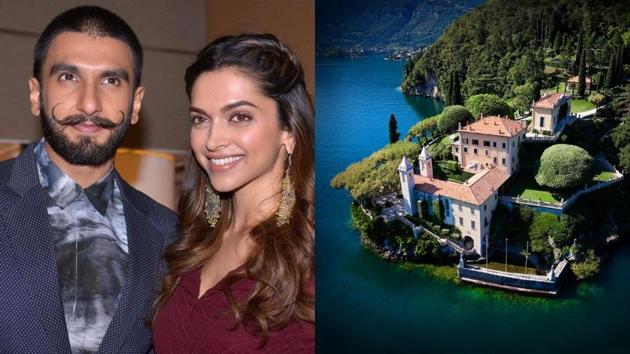 It's not hard to understand why Ranveer and Deepika picked Lake Como for their much-awaited wedding. Between the perpetually blue skies and stunning mountain ranges, this idyllic destination looks like the setting of an epic blockbuster. The attraction of Lake Como lies in its spectacular scenery, the tiny lakeside hamlets that preserve their traditional charm, the fabulous gardens framing sumptuous villas - former summer homes of the Lombardy aristocracy -- and the mild climate enhanced by the vision of snow-capped peaks reflected in the glass-like surface of this Y-shaped lake.
While the Alpine gem is the playground of the rich and famous -- In September, the crystal-blue waters and scenic landscape of Lake Como served as the perfect backdrop at Isha Ambani and Anand Piramal's extravagant engagement celebrations -- you don't have to be a wealthy celebrity to admire its beauty. We've rounded up some stunning photography of the five-star destination so you can enjoy a vicarious virtual escape. One day, when you're able to live it up like Ranveer-Deepika, Isha-Anand you'll know just the things to do in Lake Como:
Boat around
There is no better way to explore the lake than from the water itself. Based on the budget and time you have, renting a Venetian motor launch, and showing all your nautical skills driving around, is one of the best ways to explore Lake Como.
Visit Villa Sola Cabiati
Since the 18th century, Villa Sola Cabiati has been considered one of the most beautiful villas flanking Lake Como. A hallmark of Italian art, it passed through the hands of one of the most noble families in Lombardy for generations, and its astonishing interiors and invaluable collections remained a secret for all.
Don't miss Villa Carlotta
Once the estate of a Milanese nobleman, Villa Carlotta is now a museum for 19th-century artwork, with a romantic garden that makes it a popular venue for destination weddings. The villa has a first-rate art collection and its gorgeous frescoes are impressively well-preserved.
Walk to San Martino
Perching on the top of a rocky mountain, San Martino church looks as though it's been dropped from the sky. From the lake it looks totally impossible to reach; but it is actually a wonderful and quite easy walk passing through some of the most amazing panoramic spots of the lake.
Visit the main town
Many people rave about the beautiful lakefront, but the old town of Como is steeped in history and highly pedestrian-friendly, making it the ideal spot for a casual walking tour. Feasting on a gelato and people-watching in Piazza Cavour is how the Italians would do it. If you wish to mingle with the crowds, there's the Como Cathedral, a gothic 15th-century cathedral, Basilica of Sant'Abbondio, a splendid 11th-century Roman Catholic church, among other spots.