Anand Mahindra shares 'seriously depressing cartoon' that made him put down his phone
Published on Nov 27, 2022 06:26 PM IST
Anand Mahindra's post on Twitter about smartphone usage may make you think too.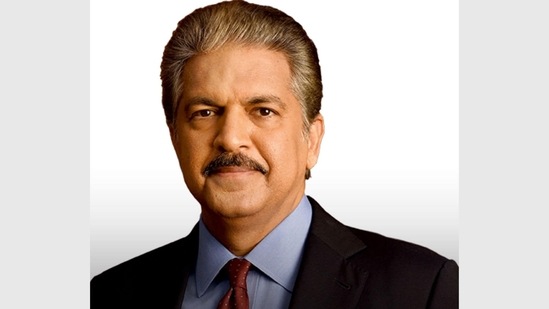 Smartphones have become an important part of people's lives. Besides communicating, they have also turned into a source of entertainment. However, the increased usage of smartphones also impacts people's health. Highlighting that very point, Anand Mahindra shared a cartoon and called it "seriously depressing."
"That's a seriously depressing cartoon. But it's made me decide to put down the phone (after tweeting this!) and ensure that my Sunday is spent with my neck straight and my head up," he tweeted along with the cartoon. Titled "Nursing home in a post-texting world" the image imagines what the future world may look like.
Take a look at the post:
Shared a few hours ago, the post has since received more than 5,400 likes. It has also been retweeted several times. The post has accumulated different comments from people.
"Agree," posted a Twitter user. "So true," shared another. "Leaving the mobile may be difficult for many but related companies can supply mobile holders to avoid neck bending during working/watching on the mobile," suggested a third. "Irony is that they are all in a single room but still a feeling of SOLITUDE looms around... Reality we are living," wrote a fourth.