Nakuul Mehta joins 'I have a joke' trend with a hilarious TV-related tweet
Jan 15, 2023 08:39 AM IST
Nakuul Mehta's hilarious tweet prompted people to share their own jokes under the 'I have a joke' trend.
If you are a regular user of social media, especially Twitter, you may be well aware of the different trends that often go viral. Among them is "I have a joke" trend. Though not new, this trend resurfaces often and inspires Twitter users to come up with funniest tweets. Recently, it made a comeback and many found themselves sharing hilarious posts under the trend, including actor Nakuul Mehta. He shared a joke related to television that may leave you chuckling.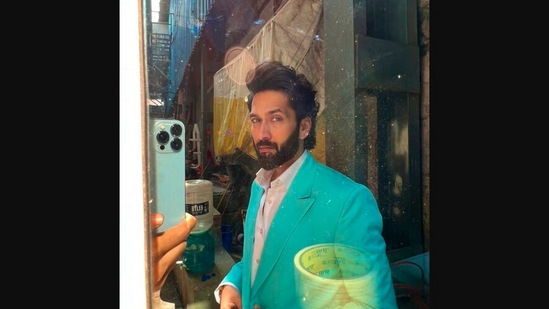 It all started with a post by a journalist. She shared a screenshot of a Twitter thread showing various posts by people under the "I have a joke" trend. She also shared a joke of her own and wrote, "have a Journalism joke, but it's off the record. " Her post was shared by cricket historian Abhishek Mukherjee. He re-shared the post with his own twist. "I have a cricket joke, but it doesn't work on 99.94% people."
The actor shared his joke while retweeting Mukherjee's post. Wondering what he shared?
Take a look at the post:
Shared two days ago, the post has received close to 2.2 lakh views. Additionally, it has accumulated nearly 1,000 likes. People took to the comments section to add on to the fun and shared different reactions.
Here's how Twitter users reacted:
"I've a mining joke but it's currently underground," posted a Twitter user. "I have a software joke but it's crashing," commented another. "I have an Insurance joke, but it's still in underwriting," shared a third.
Some also shared their reactions to the actor's joke:
"Hahahaha you are too funny. One big virtual hug from me. Hopefully one in person soon. God bless you," expressed a Twitter user. "HAHAHAHAHA OMG," wrote another.