Aashka Goradia on getting married to Brent Goble: I don't have any wedding jitters
Updated on Jul 11, 2017 06:19 PM IST
TV actor Aashka Goradia says she will have to plan her wedding in a way that the couple's American guests understand all the traditions well, as they are excited to know about Indian weddings.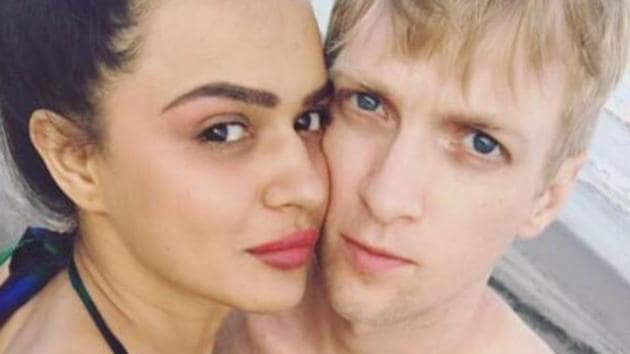 Unlike other brides-to-be, Aashka Goradia, isn't nervous about her marriage to American businessman Brent Goble, which will take place in December, this year. Rather, the actor can't wait to tie the knot with her long time beau.
"I don't have any wedding jitters. To say the least, I can't wait to get married to Brent. It would be so much fun," says Aashka. Though wedding preparation have already started from her family's side, Aashka is yet to make plans for her big day.
"I will be the bride, who starts getting wedding ideas as the day draws nearer. Right now, I don't know what I want. There is so much going on at the moment. My house is being renovated in Ahmedabad and I need to go there to make sure things are done smoothly," she says. "[Also], when I start planning my wedding, I will have to do it in a way that my American guests (from Brent's side) get to understand all the traditions. They are keen on knowing everything about it," adds Aashka.
Talking about what she likes the most about Brent, Aashka says he is "humble, compassionate and understanding". She quips, "Why do you think I have fallen in love with him. Brent is a giver and is someone, who makes you feel safe and also gives you space. I believe one needs to have daily conversation with his or her partner for better understanding. That is something I have with Brent."
Aashka was earlier in a decade long relationship with actor Rohit Bakshi. They parted ways last year. Asked if she is still in touch with him, the actor replies with a "no" and stays reserved on the subject.
Follow @htshowbiz for more
Personalise your news feed. Follow trending topics