Bigg Boss 12, day 50 highlights: Sreesanth gets power to nominate for evictions, Shivashish tries to escape
Updated on Nov 06, 2018 03:15 PM IST
Sreesanth is the new captain of the house and was granted the sole authority to nominate seven contestants for the next eviction. Four of them will be nominated while three will be declared safe.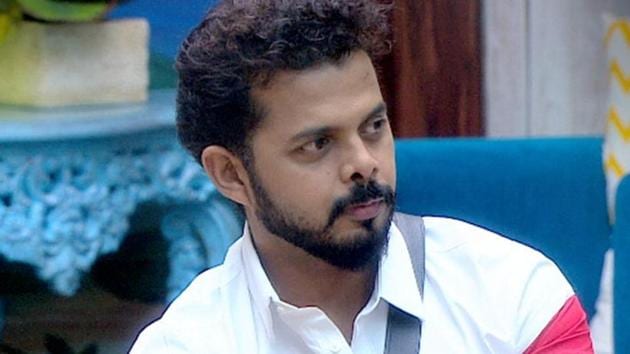 Hindustan Times |
Ruchi Kaushal
After several controversies, Sreesanth has finally emerged as the strongest contender in the Bigg Boss house. The former cricketer is the new captain of the house and was granted the sole authority to nominate contestants for the next eviction. However, Shivashish Mishra seems to be following in his footsteps by trying to escape from the house out of frustration.
Shivashish appeared lost and alone as he requested Bigg Boss for an appointment with a psychiatrist. Jasleen Matharu came to his help and told him that like him, she also doesn't have any friends in the house and therefore, the two should support each other. Despite her efforts to calm him down, he repeatedly said that he doesn't want to stay in the house anymore. He felt upset at having been ranked seventh in terms of performance last week by the housemates and asserted that it is better to leave off your own will than to be eliminated in an insulting manner. He climbed the house wall in order to flee at night but was stopped in time by the housemates.
While Sreesanth and Jasleen tried their best to calm him down, Deepak Thakur and friends called it a strategy to hog the limelight ahead of the nominations. On the other hand, the housemates tried to scare away Jasleen by speculating about her father's arrival in the house. The aspiring singer is afraid that her parents will not be pleased with the news of her dating Anup Jalota, who has washed his hands off their alleged relationship by calling it scripted.
Beginning the process of nominations, Sreesanth was asked to nominate seven contestants for the weekend eviction. The former cricketer named Somi Khan, Rohit Suchanti, Romil Chaudhary, Surbhi Rana, Jasleen, Deepak and his friend Karanvir Bohra. Except Somi, all of them regretted supporting Sreesanth in the captaincy task.
The safe contestants were told to demolish the scarecrows of contestants they wanted to nominate at the sound of a buzzer. The contestants whose scarecrows were unharmed after the completion of the task would be declared safe.
As Karanvir complained to Sreesanth of letting him down by nominating him, Sreesanth assured him that they will keep his scarecrow safe during the task. Srishty Rode went first and demolished Romil's scarecrow. She was followed by Megha Dhade, who demolished Deepak's scarecrow. Shivashish went next and destroyed Somi's scarecrow.
The task will continue in tonight's episode as Dipika Kakar is set to destroy the fourth scarecrow. Will she destroy Surbhi's scarecrow and lay the path for a total wipe out of the Happy club (Surbhi, Romil, Deepak, Somi)?
Follow @htshowbiz for more