I like to be a hands on mom, says Lisa Haydon
Hindustan Times, Pune |
Anjali Shetty
Feb 07, 2018 07:37 PM IST
Model-actor Lisa Haydon is back in the game with Top Model India on Colours Infinity
Model-actor Lisa Haydon is back to work after the birth of her son Zack in May 2017. The Queen (2014) actor will be seen on Top Model India starting February 4.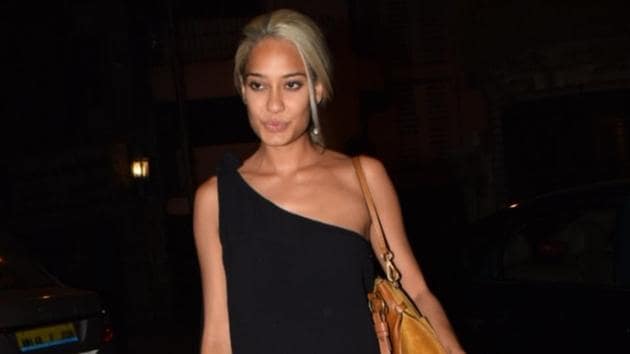 About getting back into the game after a break she says. "I think let's face it, it's all about having good health. Once you do have that, I like to be a really hands-on mom. When I am at home, I really focus on being the best mom that I can possibly be, and give as much time and focus and pour into him as much as I can.
"When I am at work, I just have to know that I have chosen to be at work. I love my work and it is an important part of my life. It helps me to be a really good mom to go to work and to have that in the centre. That's how I rationalise it in my head."
To pick a project, Lisa has to really like the people she is working with. It's not necessarily a list of boxes she wants to tick, but it has to be a mental connection with the people she is working with.
"If I like the character I am playing and I feel I can add something to the role, I take it up."
From being a supermodel herself to judging them on the show, how would she describe her journey? "I think it's been sort of the by-product of going to work every single day, working hard and then watching things come to a full circle. And, then there is an element of serendipity involved but, I don't think that's everything.
"I think you should pick something that you are good at. You should be objective with yourself whether or not you are good at it. And, then hopefully, you will get somewhere with it. I think the key to success is being honest with yourself about it."