Juhi Parmar was never in love with me, says Sachin Shroff on divorce
Updated on Jul 16, 2018 04:06 PM IST
Sachin Shroff and Juhi Parmar tied the knot in 2009, but their marriage started to crumble within two years.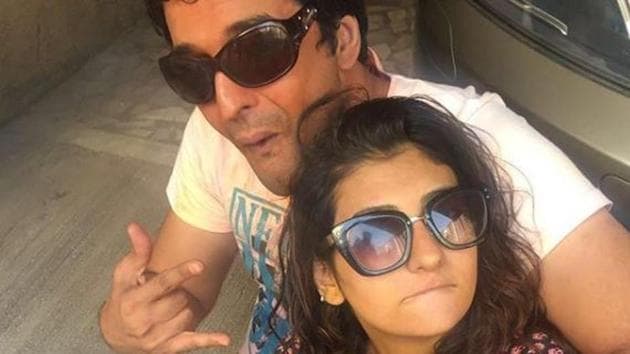 TV actors Juhi Parmar and Sachin Shroff ended their marriage of nine years last month. A court granted them divorce in June. Now, Sachin Shroff, who has refrained from speaking about his relationship with Juhi, has opened up. In a conversation with Bombay Times, he said that it was a loveless marriage.
Sachin said, "The divorce happened with mutual consent, amicably and in a dignified manner. Unfortunately, and by Juhi's own public admission, she was never in love with me. One-sided relationships are doomed from the beginning. It's said, 'It's better to have loved and lost than never to have loved at all.' But the fact is that it hurts to be in a loveless marriage. Nothing I did could make Juhi love me."
Sachin said that actor Pooja Bedi mediated his divorce. He said, "Pooja worked out a financially secure future for our daughter, all the way to her graduation in a foreign university. I gave Samairra double the amount Juhi had agreed on. I have given my daughter 50% share of my two-bedroom apartment as well as a commercially property in Pune."
In an earlier interview with Bombay Times, Juhi had said, "We decided that it was best to part ways because a harmonious atmosphere is a must for a child. She is too young to understand what's happening in our lives. However, Sachin's absence isn't a new thing for Samairra as we have been separated many times. There have been times when Sachin has not been home and she is used to not seeing him around. However, she does ask about him at times."
Sachin and Juhi had married in 2009.
Personalise your news feed. Follow trending topics