Covid-19 Stories: How lockdown impacted mental health treatment
Jun 23, 2021 04:56 PM IST
A therapist recalls her own battles with grief coupled with how Covid-19 impacted mental health treatment.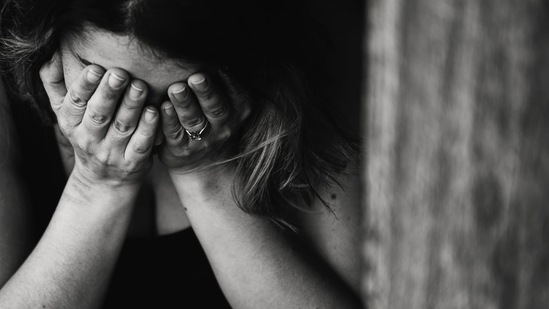 Swati Bajpai is a Chicago-based psychotherapist.
Life was almost predictable before corona. But now, it has changed forever in many ways for me.
I lost my mother to this dreaded illness and could not go to India due to a travel ban. For the elderly like my mother, this social isolation had taken a toll on their physical and mental health tremendously. And I felt helpless as nothing felt in control. I was supposed to travel to India with my children, but it was not meant to be. To be alone and to be ill, is what coronavirus is.
It will be tough to have closures when I finally visit home in Lucknow. We all need closures to process grief. With the loss of my mother, a part of my life and childhood is gone and I was forced to become 'old'. That's the process of a parent's death.
If I look back to last year. Winters were ending, the snow was melting, and I looked forward to planting flowers and vegetables once the weather got warm. Chicago area has a natural lockdown due to harsh and cold winters.
And then came Covid-19.
From whispers and rumours of an illness it was declared to be a pandemic.
The government declared a lockdown and it resulted in empty shelves across all stores as people queued up to buy essentials. There was a palpable panic all around. The news was of people dying in droves in states like NY and California as a lockdown was declared.
As a practicing psychotherapist, I had to work with clients who struggled with mental and behavioural health issues. I used to meet them at the clinic till now. Suddenly all human contact was being discouraged and therapy sessions were not in person anymore.
The Health Insurance companies came up with Telehealth due to government directives and we all had to get trained and have our systems set up to meet HIPPA and privacy standards.
To meet clients on a zoom platform and working with their issues outside of the intimacy of therapy rooms was a challenge. Most clients took to it positively as it offered flexibility.
But some with serious traumas and some having privacy challenges at home, withdrew from therapy. They came back once the offices were allowed to be open with safety precautions. Corona and election politics have been the main arenas affecting the mental health of most in the last year.
I have had people talk about struggles with social isolation, addictions, worsening interpersonal relationships due to too much close proximity, inability to have closures with death of loved ones as they could not attend funerals etc.
Meanwhile I conducted some webinars for RML University, Ayodhya about handling the life stressors due to Coronavirus and with Ayushman, an NGO working with Parental Alienation.
At home, the kids had to get used to online classes which was a struggle in the beginning as they eased themselves into the process.
My older one was applying for colleges as it was his senior year at the High School. It was a unique experience as neither could he visit college campuses nor attend his extra-curricular sessions which are integral to the life experience of High school.
Then came the news of vaccines. Being part of the healthcare industry, I got my shot in January but have not discontinued wearing the masks or maintaining other precautions. For mental health treatment, this phase introduced Telehealth on a mass scale and Health Insurance companies had to cover the expenses. This has liberated clients from traveling long distances, being on a tight schedule etc which can cause panic, anxiety etc. The flexibility of scheduling sessions from the convenience of home is a boon for many. We hope that it continues.
The situation and mood in the US is slowly changing. The vaccine is giving renewed hopes to many as they collect the broken pieces of life as they knew it. Now await travel restriction is ease and covid situation to normalise in India so that I can visit family.
This has been a cruel and enlightening year. In many ways it has taught humans about priorities of life. Family, friendships, and communication keep humanity alive.
Nature is supreme and if we don't understand how to respect it, we learn it eventually with very expensive lessons.
I hope we don't forget this too soon.
Want to contribute to US Diaries? Write to us at yourstories@htdigital.in.
The views expressed are personal.
"Exciting news! Hindustan Times is now on WhatsApp Channels
Subscribe today by clicking the link and stay updated with the latest news!"
Click here!