7 Indians selected for Gates Cambridge Scholarship
Apr 12, 2018 09:07 PM IST
The 2018 cohort comprising 49 women and 43 men will pursue PhD and MPhil courses.
Seven Indians are among 92 scholars from 28 countries selected for the prestigious Gates Cambridge Scholarship to pursue postgraduate study in various subjects at the University of Cambridge from the academic year beginning later this year.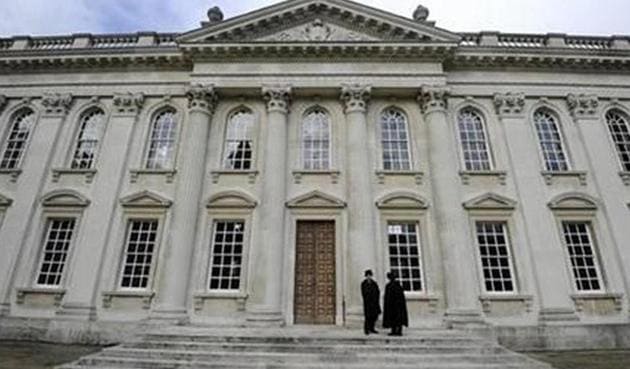 The 2018 cohort comprising 49 women and 43 men will pursue PhD and MPhil courses.
The scholarship programme, established in October 2000 by a donation from the Bill and Melinda Gates Foundation to the university, covers the full cost of studying at Cambridge, including fees, maintenance, travel and allowances for family, fieldwork and visas.
It aims to select applicants who are academically outstanding and are likely to be transformative leaders. They were selected from 5,798 applicants for intellectual ability, commitment to improving the lives of others, leadership potential and academic fit with Cambridge.
The seven Indians are Mohammed Uzair Belgami (PhD in social anthropology), Ramit Debnath (PhD in architecture), Pooja Gupta (MPhil in biological science), Vineet Jagadeesan Nair (MPhil in energy technologies), Senthil Sharadkumar Pandian (MPhil in history, philosophy and sociology of science, technology and medicine), Rhea Parande (PhD in medical science) and Vaithish Velazhahan (PhD in biological science).
Cambridge vice chancellor Stephen Toope said: "The Gates Cambridge scholarships… attract some of the best students from all over the world and from the most diverse backgrounds, and sustain a global network of leaders who will integrate the university's values into everything they do.
"The class of 2018, including bright scholars from 28 nationalities, is a perfect example of the commitment to excellence and to leadership in the service of society that Gates Cambridge scholars exemplify."
The 2017 cohort of Gates Cambridge scholars included three Indians: Yaikhomba Mutum, Saloni Atal and Akhila Denduluri.