'Some say they've been waiting for…': Kabul residents decry passport delays
Jan 03, 2023 11:00 AM IST
Afghanistan: The distribution of passports was stopped three months ago, the report said.
Many Kabul residents in Afghanistan's capital have raised concerns over the longtime delay in the issuance of passports, a report said. The residents have claimed that they have been facing many challenges due to lack of national documents, Afghan news agency, TOLOnews reported.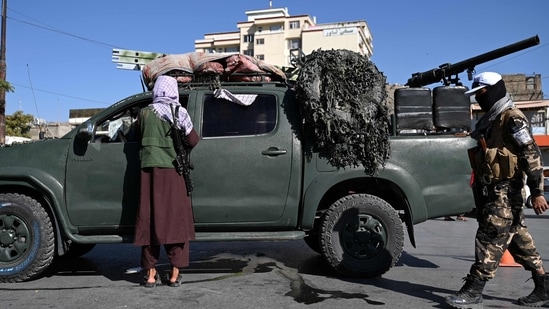 The distribution of passports was stopped three months ago, the report said, quoting a resident of Kabul as saying, "I applied for passport even before the Ramadan, but I have not received it yet. The process of passport distribution has been stopped."
Demanding that the distribution of passports must commence as soon as possible, a resident told the news agency, "The distribution of passport should begin, this is the right of every citizen."
Read more: US airport worker sucked into plane's engine in chilling accident
While another applicant claimed that he had traveled to Kabul from the northern province of Balkh to submit his application but the process was completely halted.
"Some say they have been waiting for one month or 20 days, but I have been waiting for two weeks, and they said my documents have been referred," he was quoted by the news agency as saying.
Students who want to study abroad have also not yet been able to get their passports, the report said. Earlier in October last year, the department of passports had said the distribution of passports will be halted for an unknown period of time due to technical issues.
While a spokesman for the department of passport told the news agency that there were some major technical problems within the distribution process of passports that have not been addressed yet.
"Efforts are underway in this regard. The reasons for the repeatedly stoppage of passports distribution have been varied," the spokesman said adding that passport issuance has been normal for patients and students.
Topics