Indians regarded Britain as country in decline, show files from 1984
Indian politicians and officials don't regard relationship with Britain as special or important, says declassified document.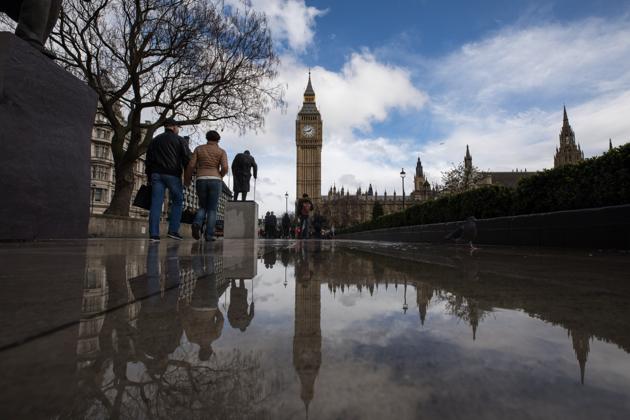 Updated on Jul 29, 2018 01:39 PM IST
Long before Brexit posed questions about Britain's global stature, Indian politicians and officials considered the country "in decline", according to a classified February 1984 note by a member of Britain's Joint Intelligence Committee.
Held back but released under directions of a tribunal following a protracted legal battle by journalist-researcher Phil Miller, the documents include the note by R J O'Neill of the Cabinet Office, providing a rare insight into London's view of India.
The note contains hitherto undisclosed assessment of key issues in the India-UK relationship attributed to what he called "a complex of attitudes which, because they lie rather deep, we do not always want to bring out into the open".
O'Neill's assessment was dated 1984, when India's role in the Non-Aligned Movement riled the west, but most of his conclusions resonate today, including the perception among many Indian diplomats that Britain's Foreign Office remain strapped in the colonial era.
O'Neill set out William Harding in the Foreign and Commonwealth Office the 'problem' in the India-UK relationship along two sections: 'On the British side' and 'On the Indian side'; each section containing three points.
He wrote: "Indian politicians and officials do not regard the relationship with Britain as special…or as particularly important. Indeed, they regard Britain as a European country in decline, and of very much less account in the world than India".
"The same people do not look back warmly or with gratitude to the period of British rule…They take the view that India had to struggle for its independence, and finally won it from a reluctant Britain. India owes Britain nothing; much the reverse".
"At the same time (again) Indians are very sensitive to British criticism of what happens in India, and they react emotionally to United Kingdom opposition to Indian policies. In other words, they have not liberated themselves…of the old relationship as they like to claim ('Gandhi' was fine; parts of 'The Jewel in the Crown' are not)".
O'Neill's three points 'on the British side' includes the belief that "We regard India as 'special'", but adds: "We feel that we did rather well in India, leaving behind much that we can be proud of, and that we can equally claim some pride in India's achievements since independence".
The note goes on to say: "At the same time, we regard many Indian views as misconceived, if not actually mischievous, and we do not take seriously the expressed views of Indian politicians and officials".
The cache of files released after the tribunal's ruling includes documents that reveal that days after Indira Gandhi's assassination in October 1984, there was such concern about a march by Sikh extremists in London that efforts were made to change law so that it could be banned, since permitting it could put contracts worth £5 billion at risk.
The files reveal that foreign secretary Geoffrey Howe in the Margaret Thatcher government was keen to avoid "serious repercussions" in India and "stir up anti-British feelings" by allowing the march.
Close Story
Personalise your news feed. Follow trending topics